Solution Advantages
Narada Power long dedicates to new electric energy storage. Its business covers integrated solutions of R&D and production, system integration and smart operation of energy storage products. It has realized the large-scale application in various scenarios relating to the mains network, grid and users, like integration of power supply, grid, load and energy storage, integration of wind power, solar power (hydro-power and thermal power) and energy storage, separate energy storage for sharing, virtual power plants, complementary multiple energy sources, etc.

Global installed capacity is up to 5 GWh, and energy storage services benefit more 40 countries

With more than 16 years' experience in energy storage, Narada becomes the integrator of battery energy storage system technologies

Constantly focus on three application fields: power generation, grid and users

Four core supporting platforms integrating R&D, test & simulation, intelligent operation & maintenance and global service

Five system solutions of 0.2C~5C cover applications of power, hybrid and energy storage

Hold equity of Sunrise Power for fuel cells and hydrogen storage
UL and IEC certifications
Narada Power has passed over 150 safety certifications and accreditations of global leading energy storage standards, like UL, IEC, GB, KC, etc. The improving certification systems embody our excellent strength in the energy storage industry.
UL9540
UL9540A
certification
Narada Power is one of the first enterprises that passed UL9540 and UL9540A certification of MW-class containerized energy storage system. Passing UL9540 and UL9540A certifications means Narada's energy storage system is well accepted around the world.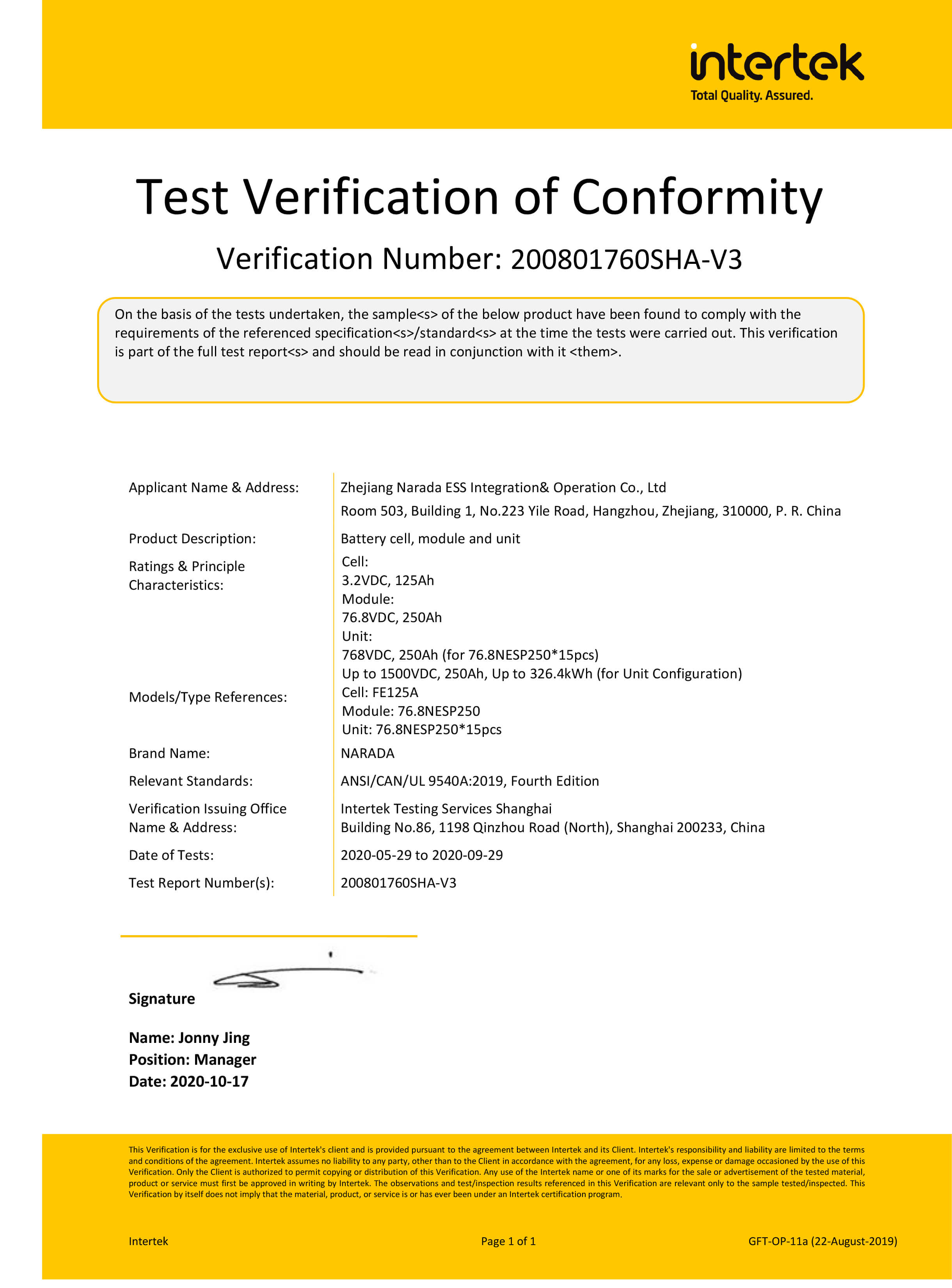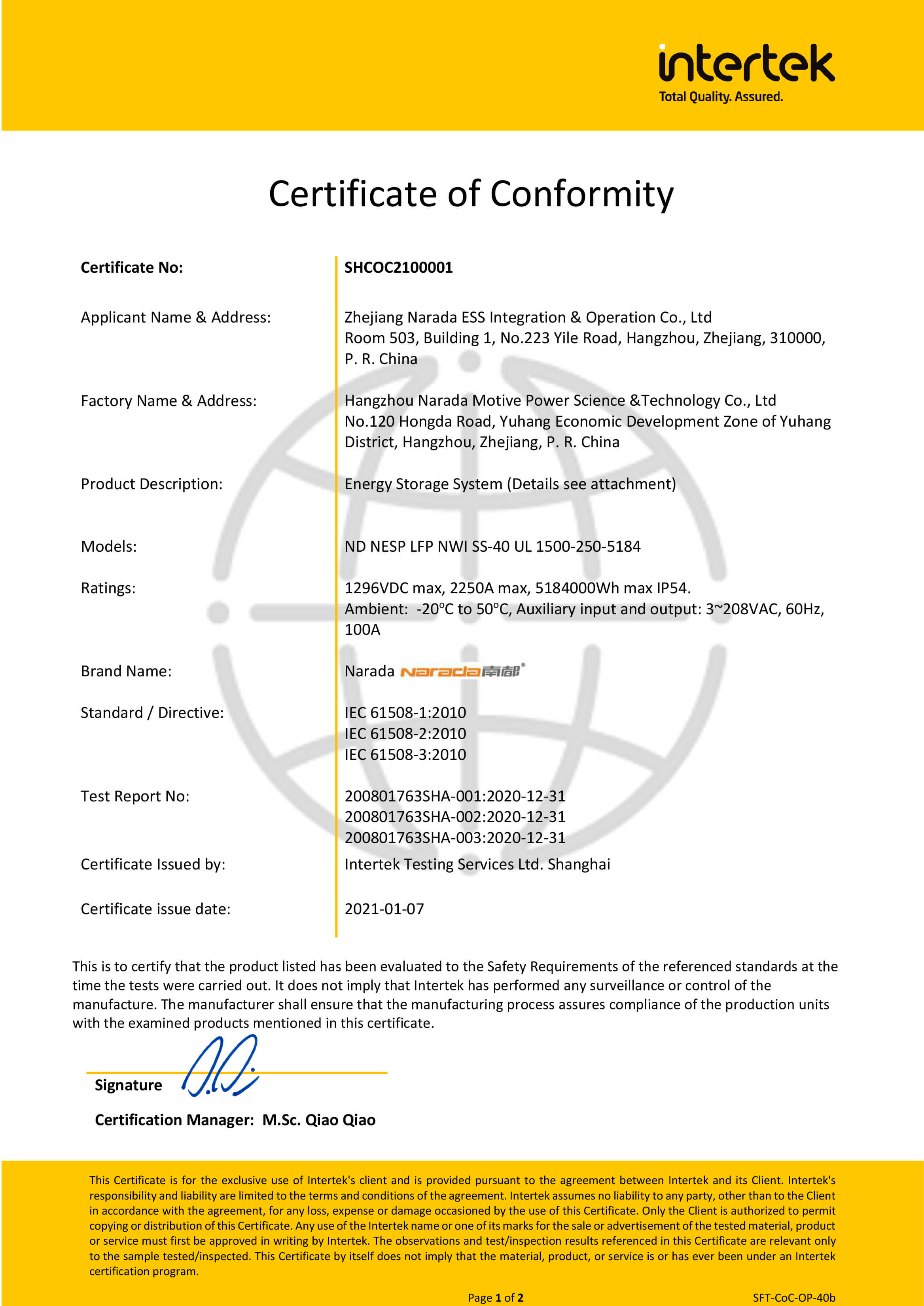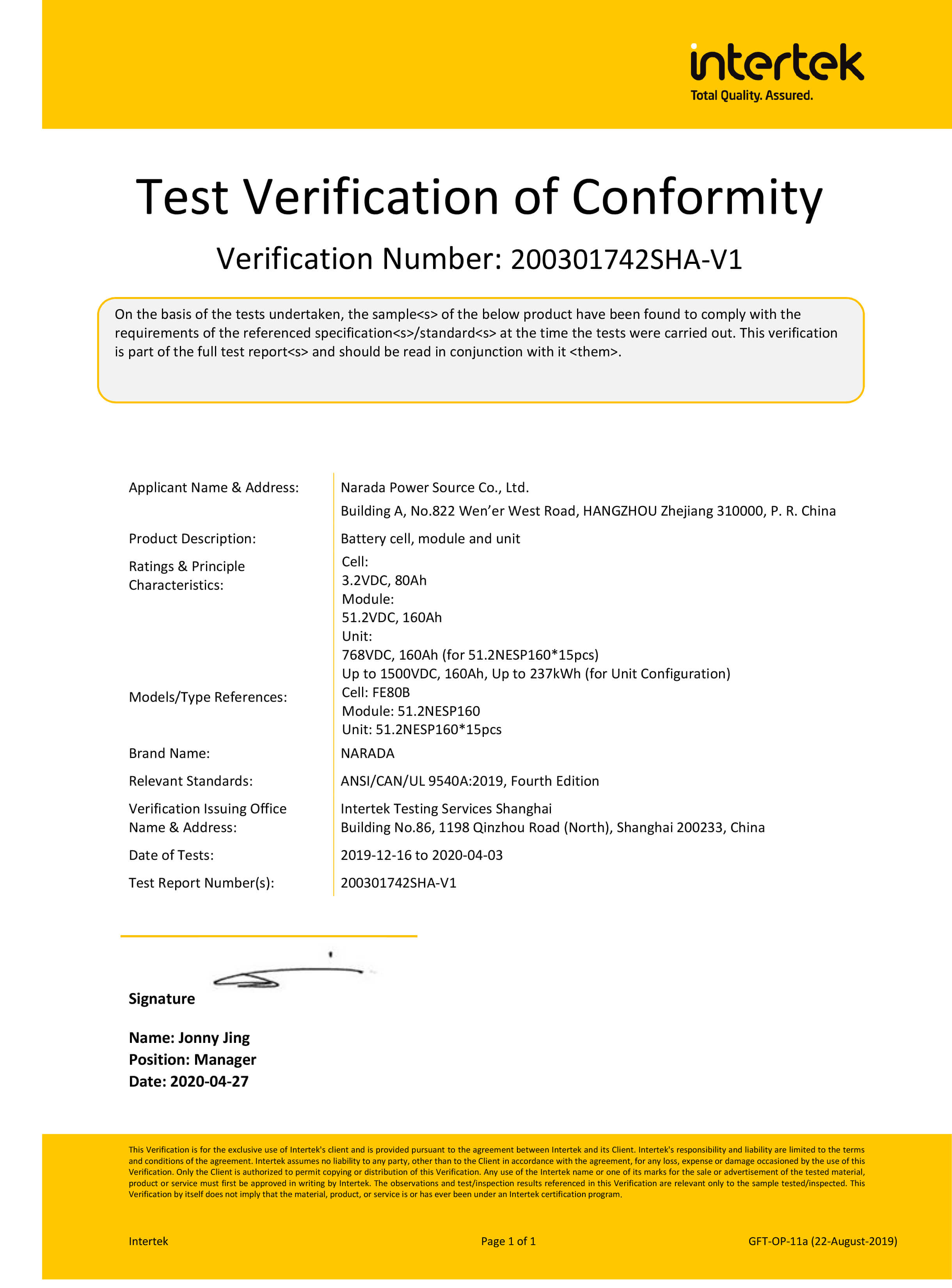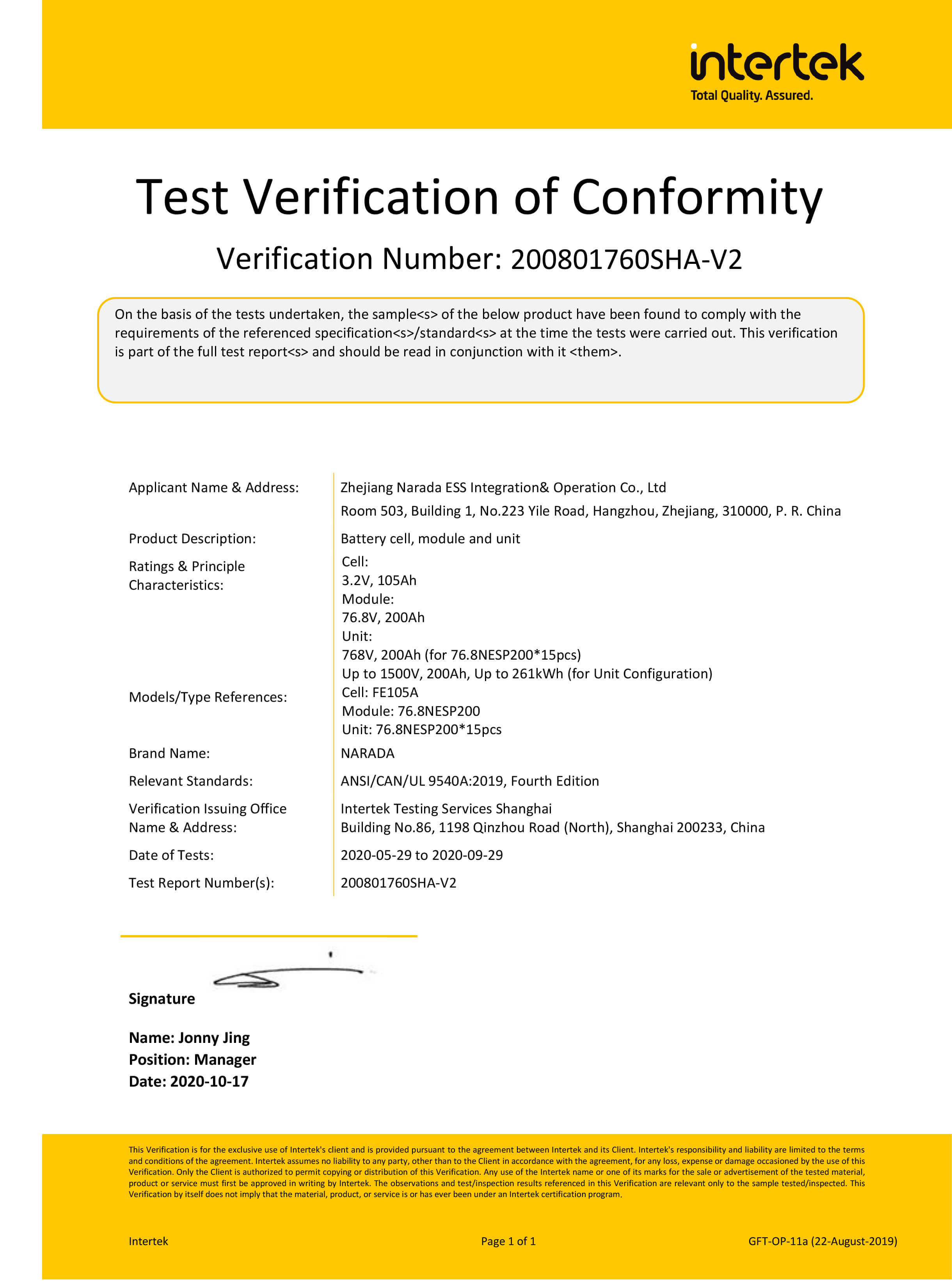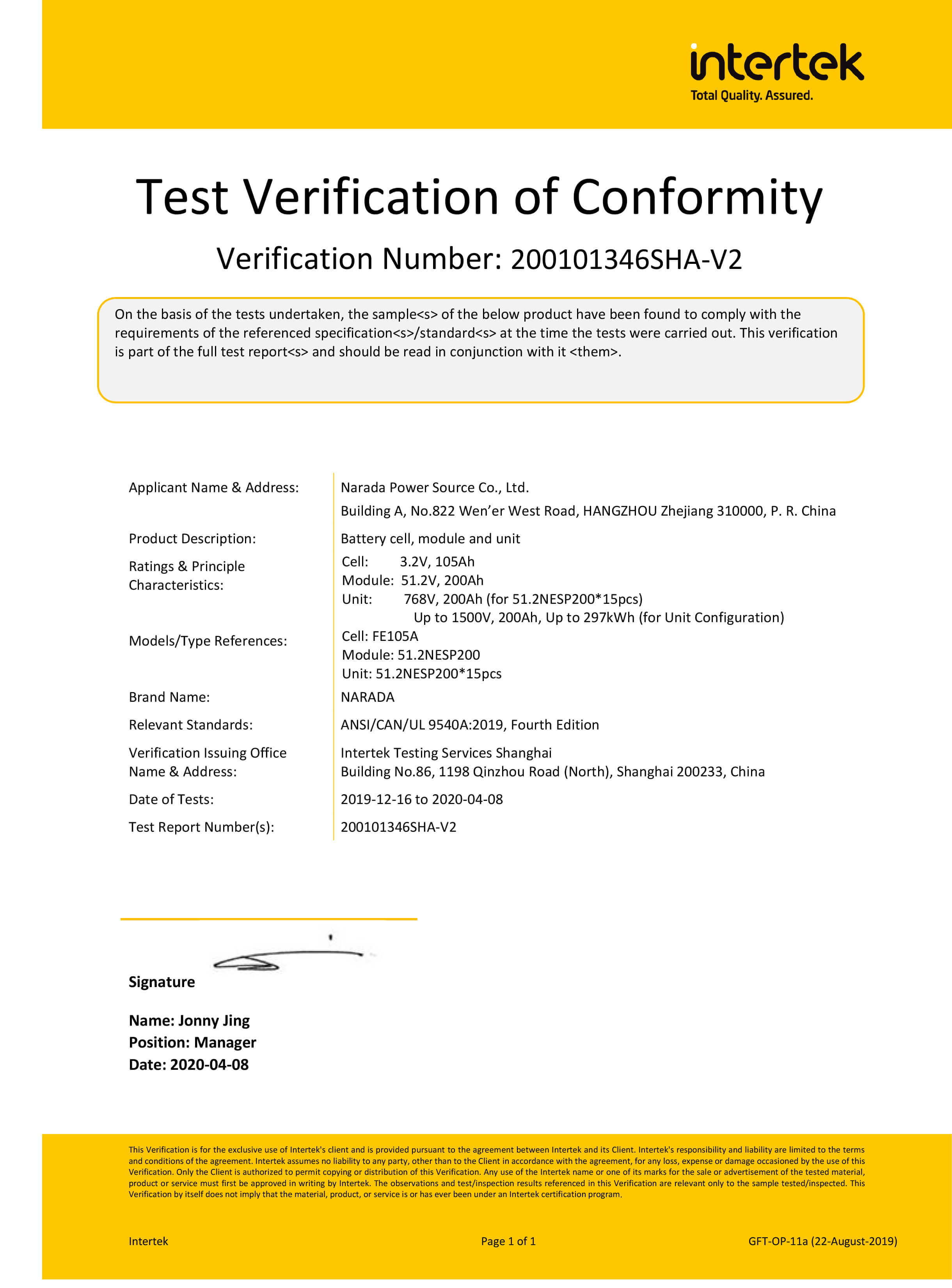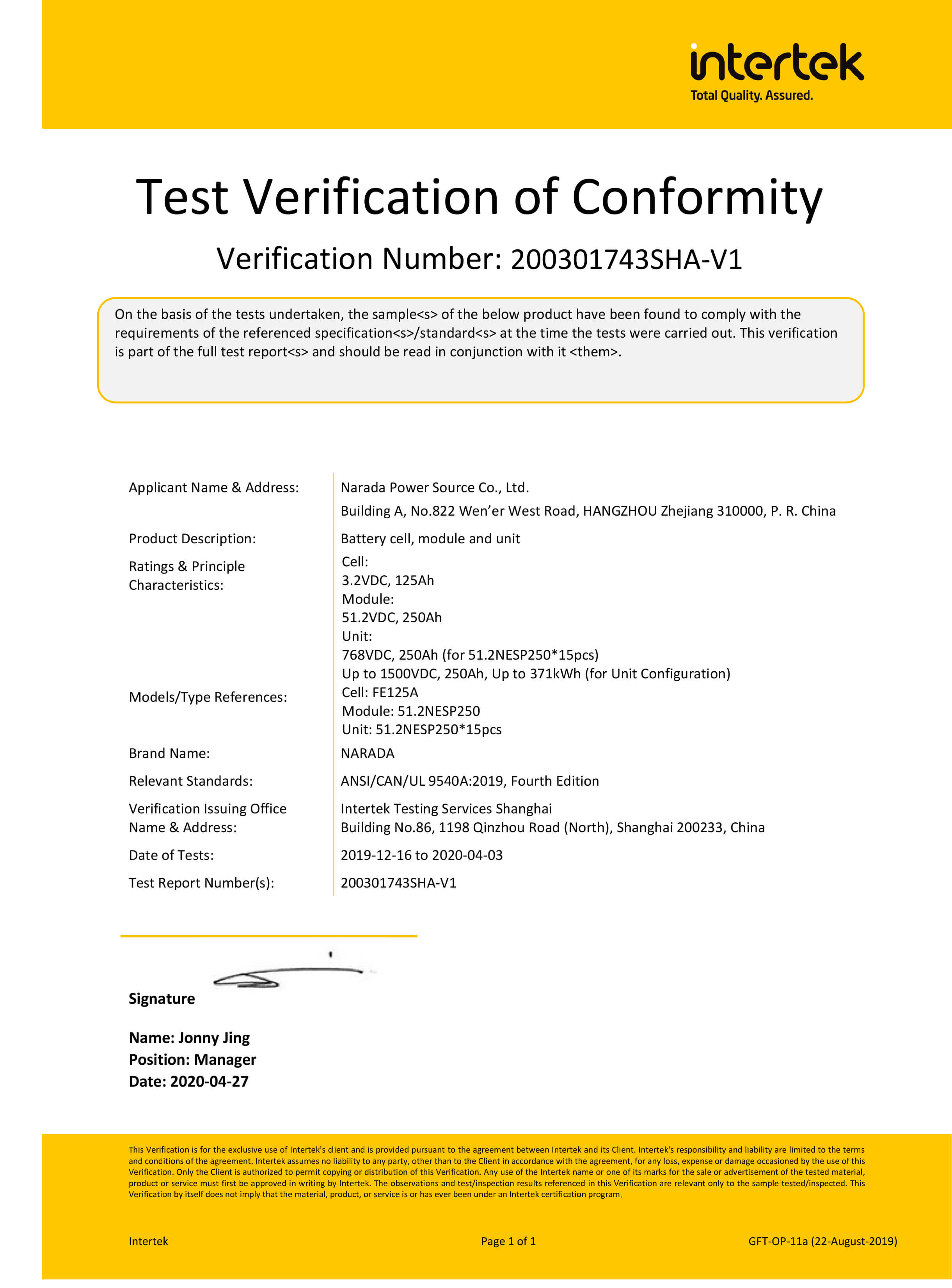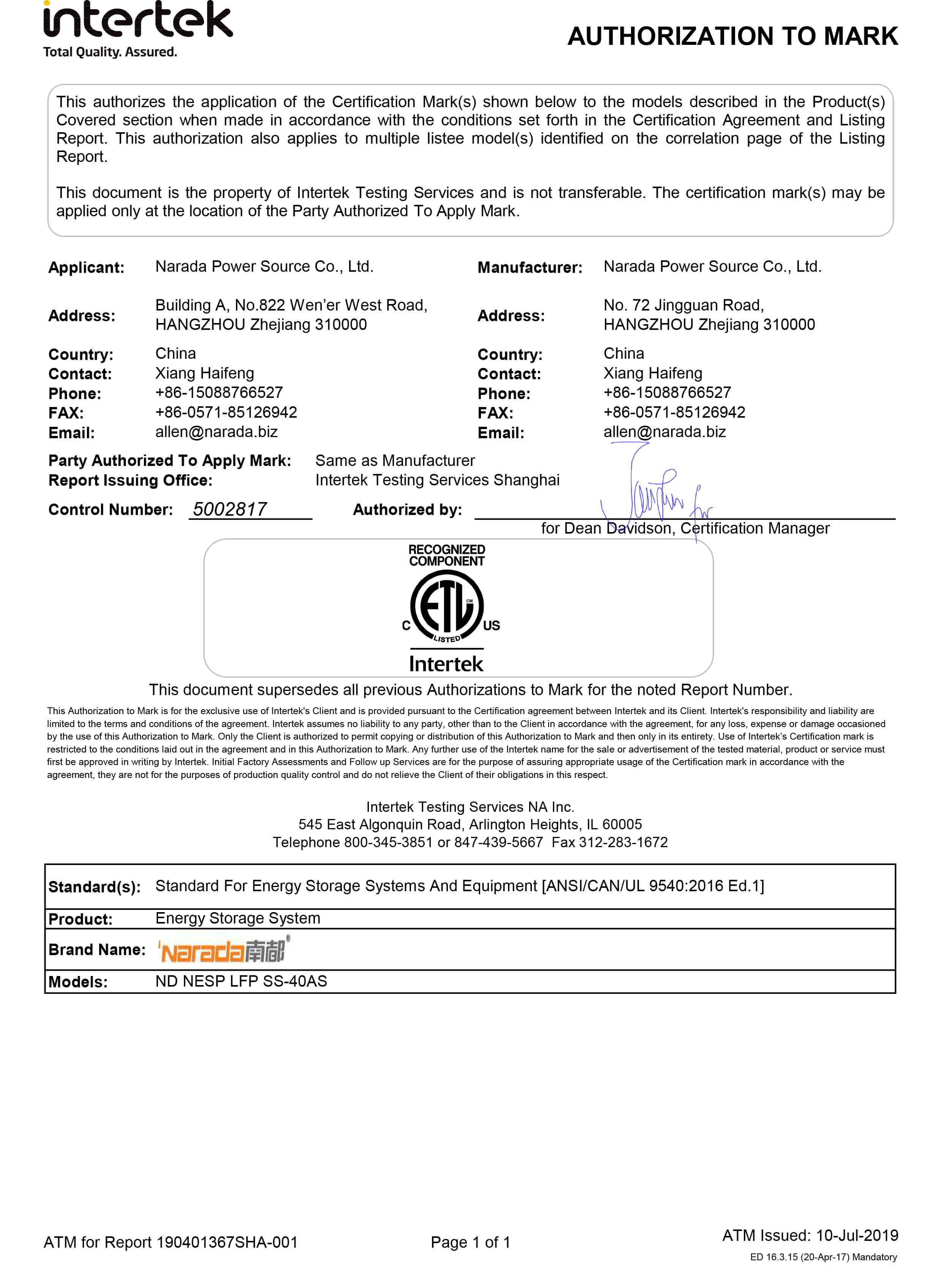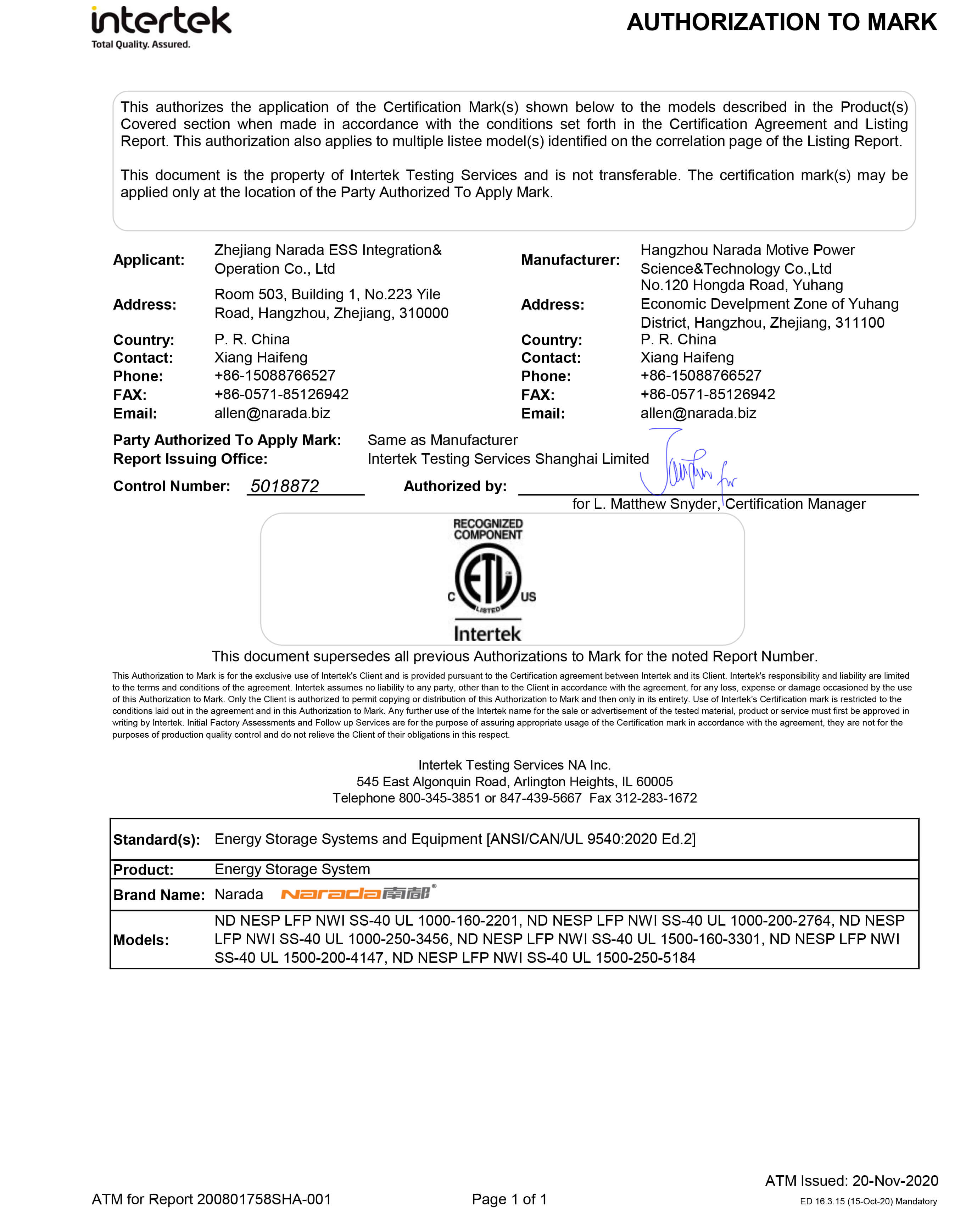 Industrial and commercial class energy storage system