Solution Advantages
Narada Energy Network focuses on smart energy storage services, covers the overall solutions of R&D, production, system integration and intelligent operation of energy storage products. Narada adopts advanced international energy storage technology to provide safe and reliable energy storage system products and services for global users. After years of exploration and accumulation, large-scale applications have been realized in the user side, grid side and new energy generation side.

Global installed capacity is over 2GWh, and energy storage services benefit more 40 countries

With more than 16 years experience in energy storage, Narada becomes the integrator of battery energy storage system technology

Continuously and deeply cultivate three application fields: user side, grid side and power generation side

Four core supporting platforms integrating R&D, test simulation, intelligent operation & maintenance and global service

Five system solutions of 0.2C~6C cover applications of power, hybrid and energy types
With more than 80 product certifications, very high requirements are put forward for safety of Narada product groups. The continuously enrichment of certification systems also shows the importance of Narada on product safety.
UL9540
UL9540A
certification
Narada is one of the first batch of enterprises in the world to pass UL9540 certification of MW class container energy storage system. Passing UL9540 certification means that Narada will have excellent global recognition.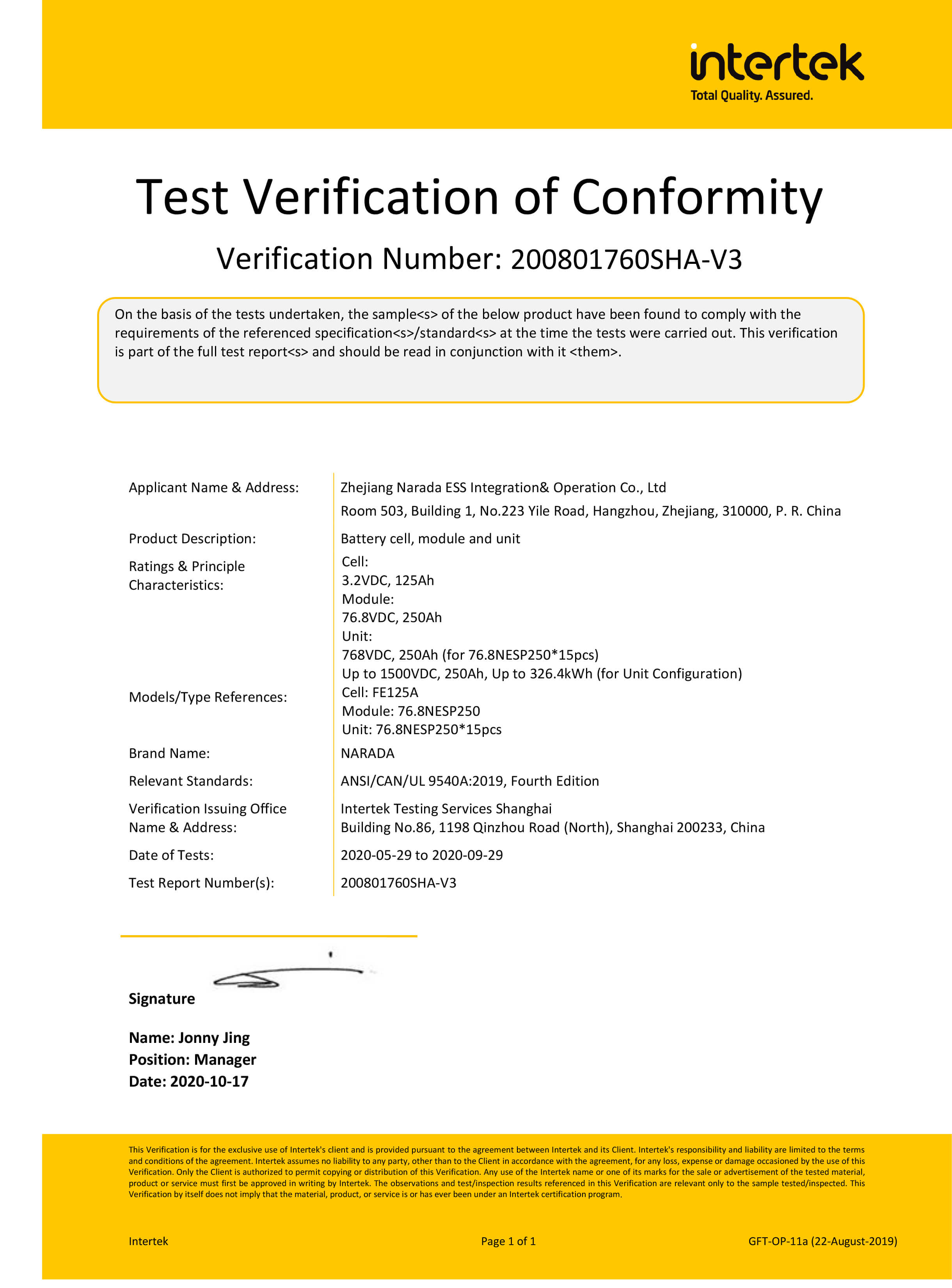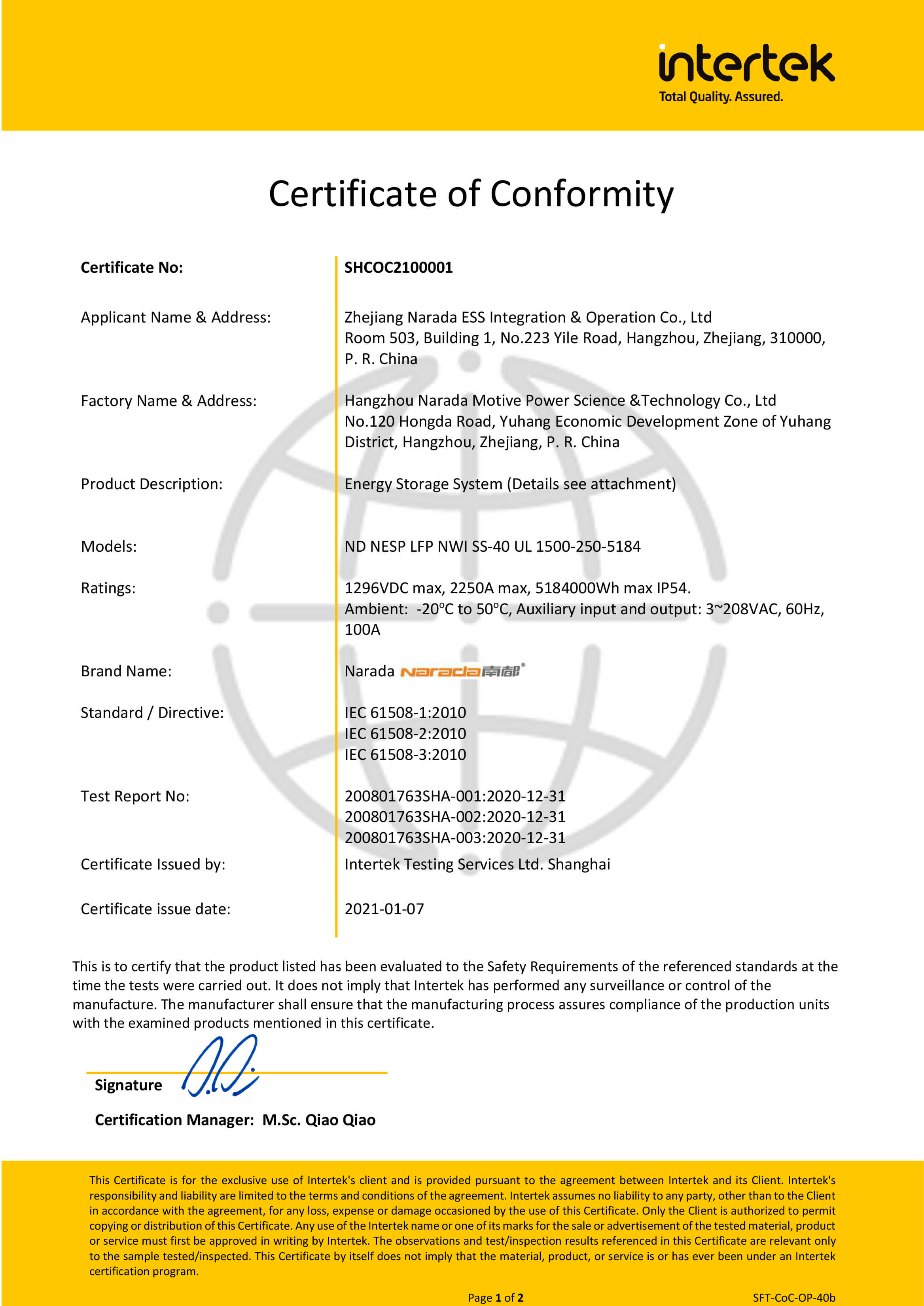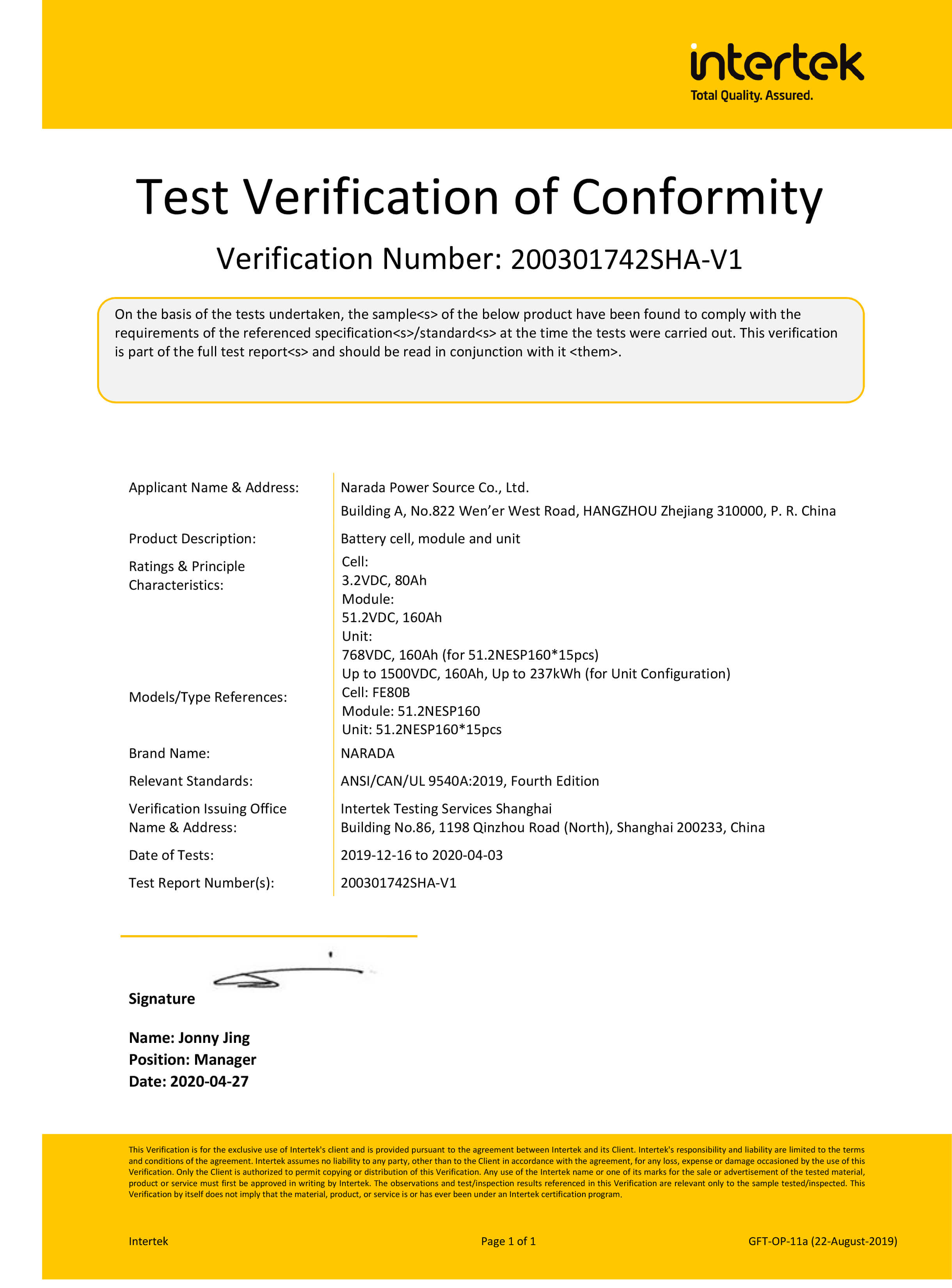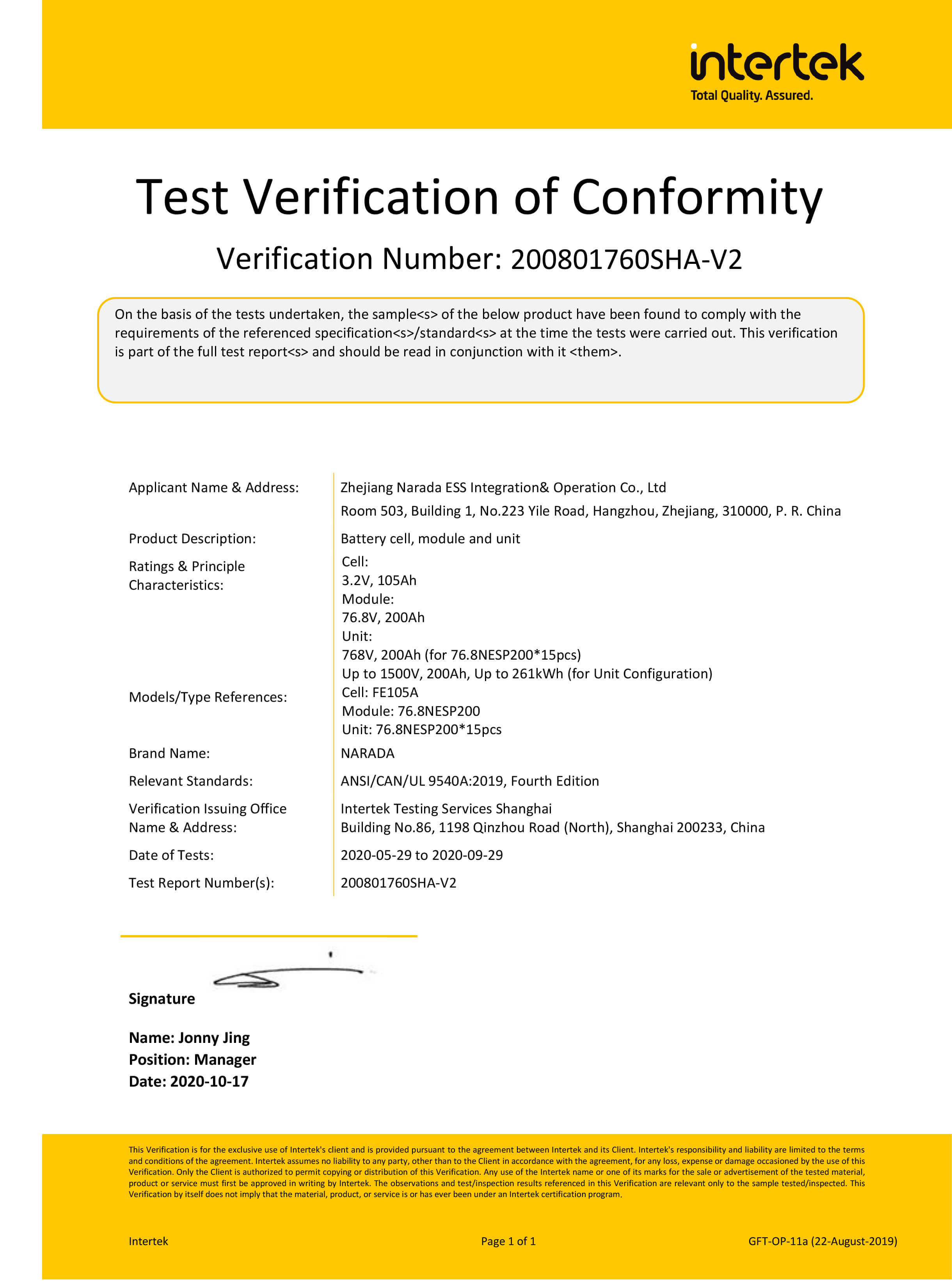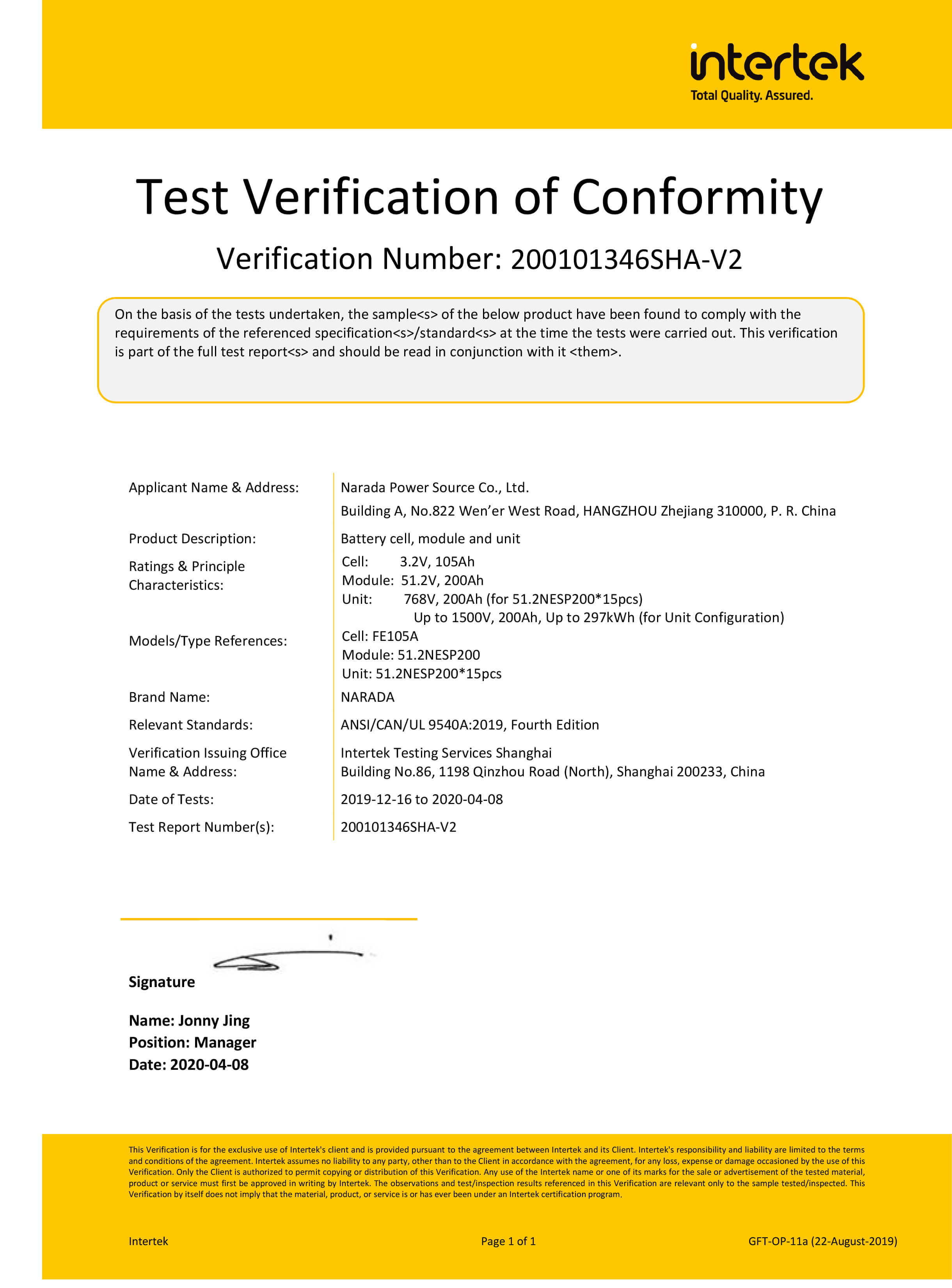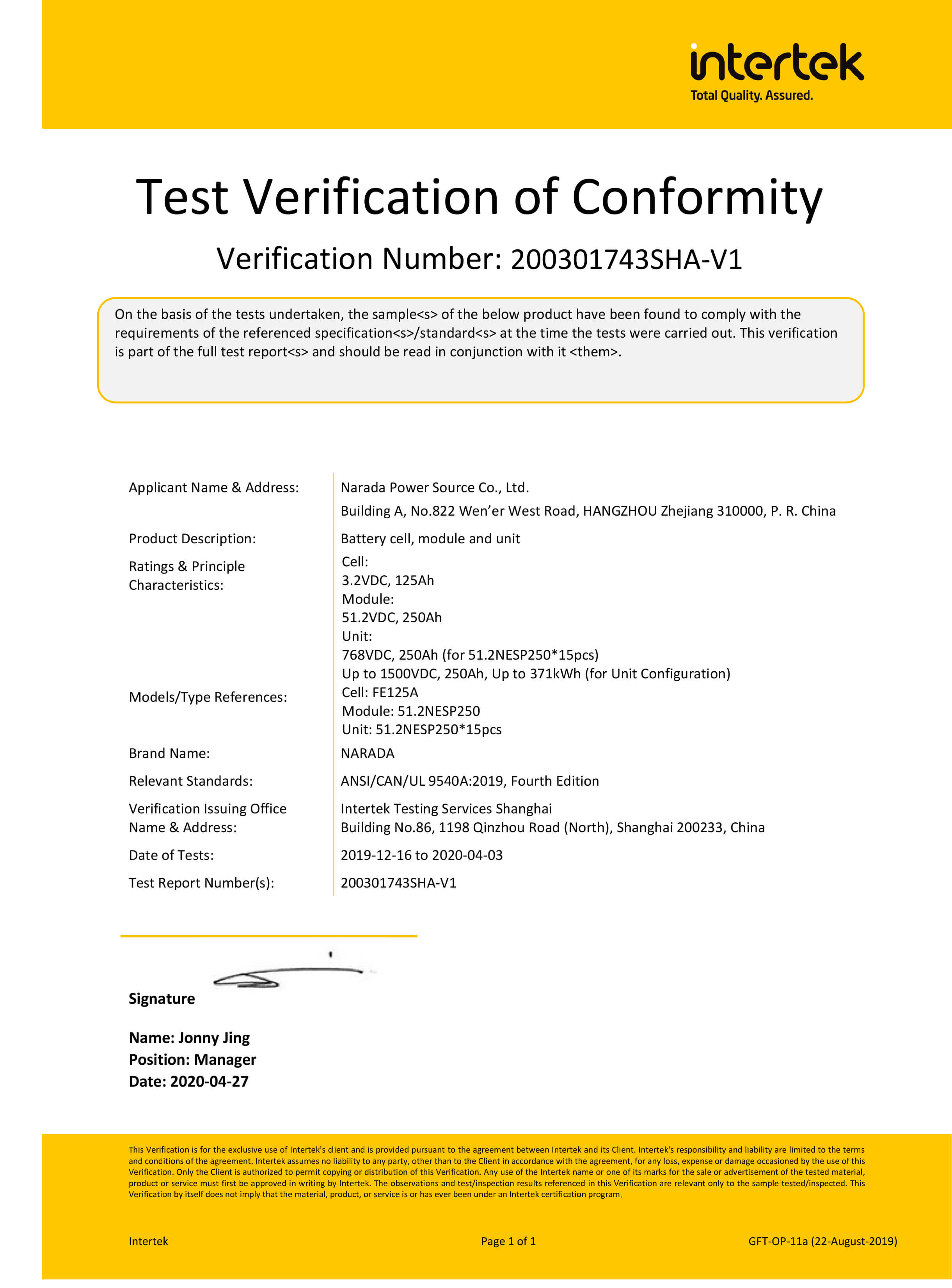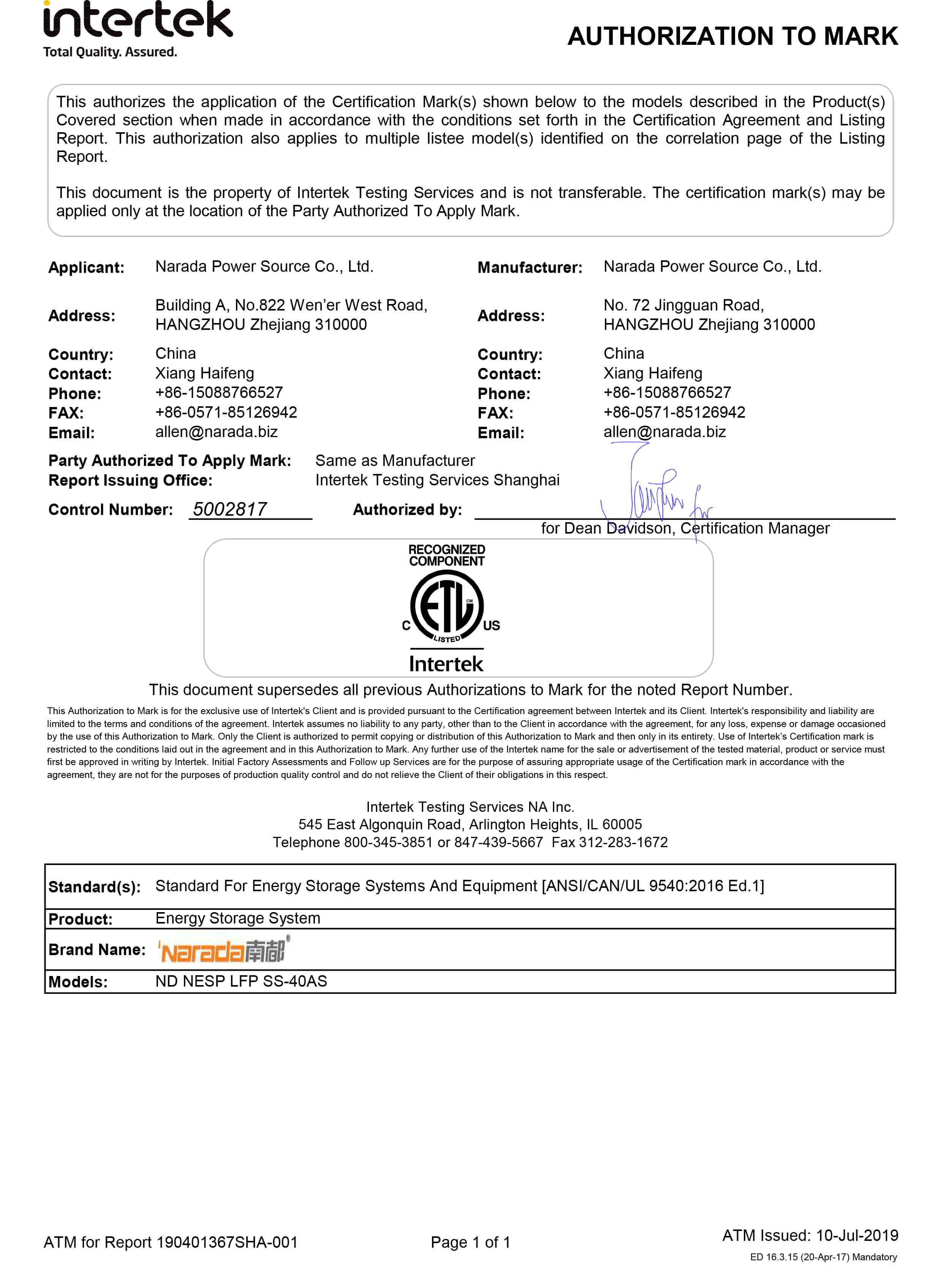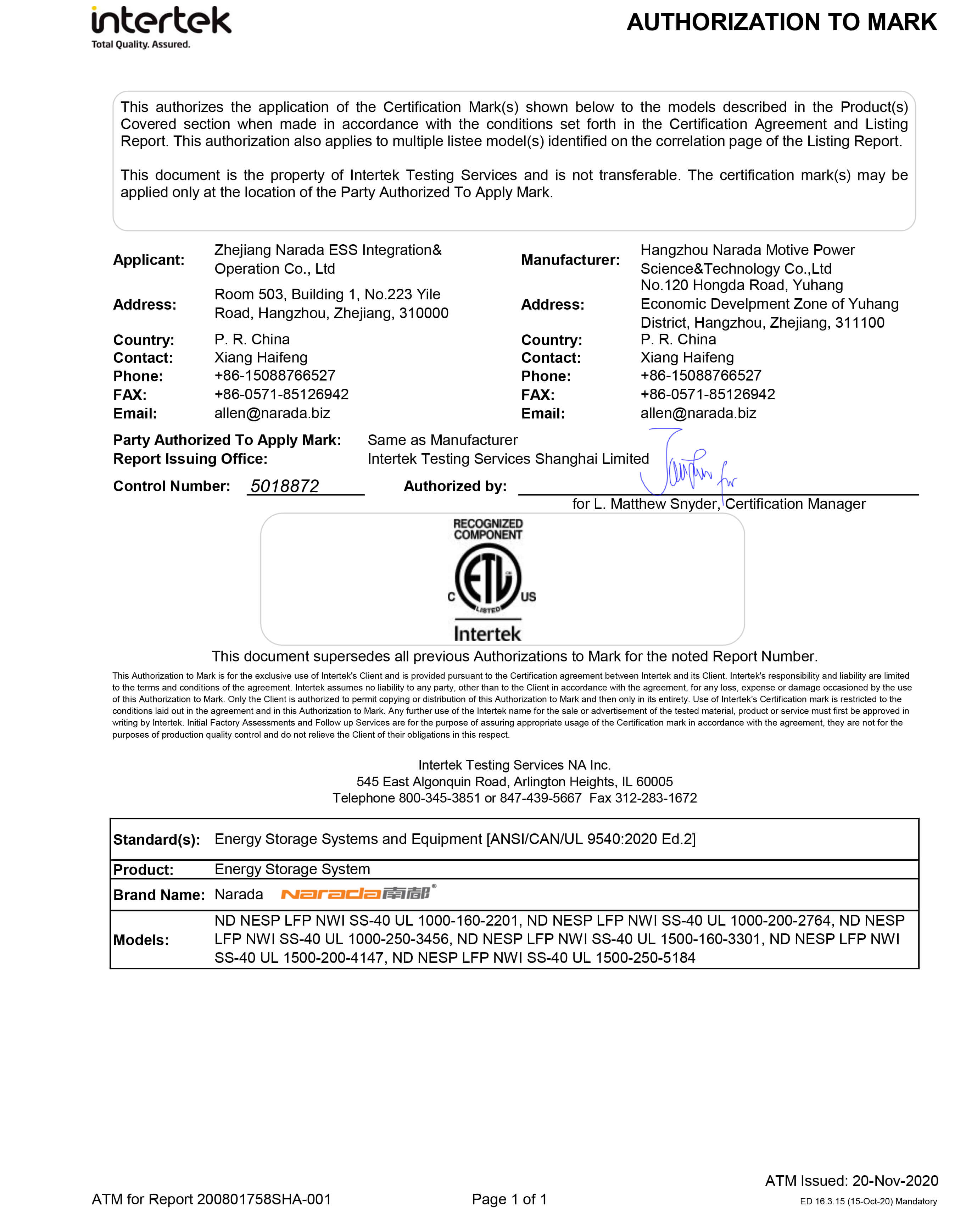 Successful Case