"NDHB-X04 Oxidation Roasting Regeneration Battery Grade Lithium Carbonate" and "NDHB-X03 Distillation Regeneration Potassium Fluoride" developed by Narada Huabo were awarded by the Anhui Provincial Department of Economy and Information Technology as "Anhui Provincial New Product Certificate".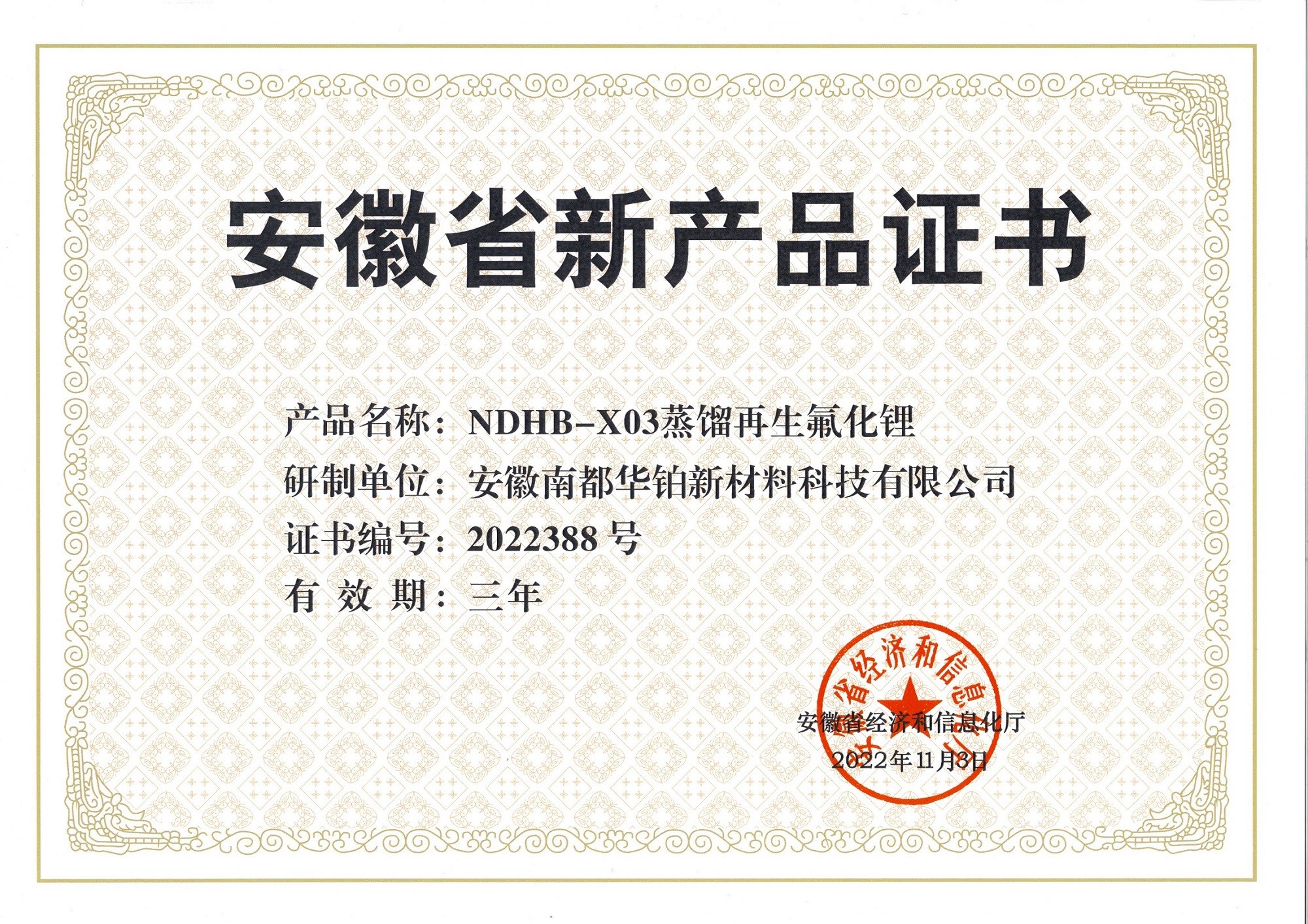 The awarded products should be technologically advanced and innovative. Also products should have independent intellectual property rights, obtain authorized invention patents, own good economic benefits and market prospects, and have large-scale production conditions for production enterprises.
Narada Huabo has a professional R&D team including doctorate, master's degrees, and the first prize of the Anhui Science and Technology Progress Award members. Actively carried out research and development and application of key technologies of lithium-ion battery recycling and reusing, Narada Huabo already set up a technology development team with well-known domestic universities such as Central South University.
The first-phase annual processing of 25,000 tons of waste lithium-ion battery recycling project adopts industry-leading and environmentally friendly lithium recycling technology and equipment to achieve harmless treatment throughout the process, with low energy consumption and high product added value, which can effectively solve the problem existing in the industry.
"New products" are not only an expression of the technological innovation achievements of enterprises, but also a strong driving force for economic development.
This awarding fully reflects the core competitiveness of Narada Huabo in product research and development, and is also the full affirmation of the company's lithium battery recycling and reusing scientific research achievements by government departments and industries.