From May 11th to 13th, 2022 Intersolar Europe was held at the New International Exhibition Center in Munich, Germany. Narada made a stunning appearance with its energy storage full-scenario solutions, and shared the latest energy storage system integration solutions with customers and partners around the world.
In this exhibition, Narada's ESS products have gained the favor of exhibitors from all over the world. Among them, the fully pre-installed 20ft energy storage container solution is particularly outstanding.
Compared with the standard container energy storage system unit, the area energy density of this product has been greatly improved, solving overseas transportation weight problems.
This solution is equipped with 1500V high-voltage system, which can greatly improve energy density and energy conversion efficiency. The system is 100% factory pre-installed, enabling rapid deployment and installation, greatly reducing installation and commissioning costs and shortening delivery time. In addition, the non-walk-in design effectively improves space utilization and achieves 100% external maintenance.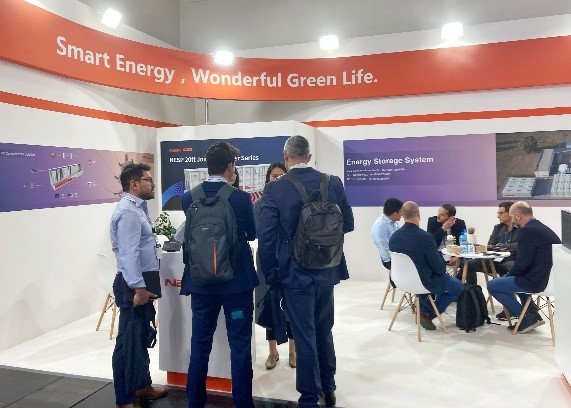 As the largest and most influential solar professional exhibition in Europe, Intersolar Europe has attracted many international companies to participate in the exhibition due to its strong industry influence.
Under the "carbon neutral" goal, the share of electricity generated from renewable sources in Europe is increasing substantially, and applications such as wind, solar and electricity storage are rapidly expanding. The grand occasion of this exhibition also further conveyed the signal of the rapid development of the European energy storage market.
Based on more than ten years of intensive cultivation, Narada has formed strong energy storage system integration capabilities. It has established energy storage service centers and subsidiaries in Europe, North America, Asia-Pacific and other places to provide global customers with industrial to civil, from grid to users, full-application energy storage system integration solutions and technical services from stationary to mobile.
In the future, Narada will continue to deepen the layout in Europe and other markets, provide global customers and partners with better energy storage system integration solutions, and let smart energy light up every corner of the world!