On January 11, Narada Huabo lithium battery green and high efficient recycling project, a key industrial project in Fuyang, was put into production. The ceremony was held at site of Narada Huabo.

At the ceremony, Mr. Sun Zhengdong, Fuyang Municipal Party secretary, announced the completion of the project and the start of operation. Mr. Liu Yujie, deputy secretary of Fuyang Municipal Party and mayor, also delivered a speech. Leaders from Fuyang city and vice president of Narada Power, Ms. Wang Yingjiao, also attended the event.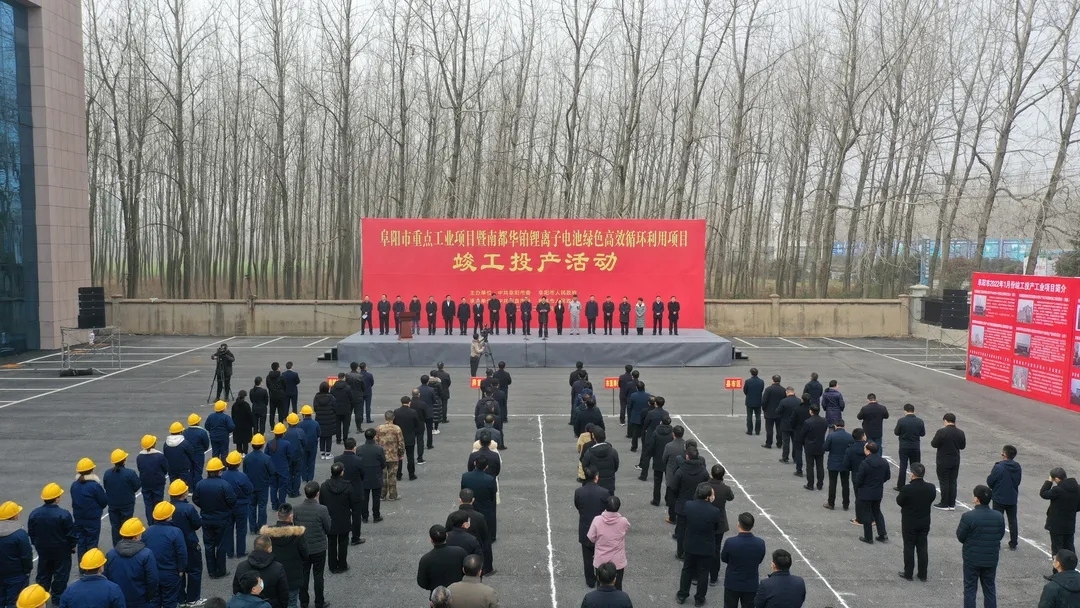 Ms. Wang Yingjiao expressed appreciation to Fuyang city for their big support on behalf of Narada Power. Lithium recycling is not only an indispensable part of lithium battery development, but also an important strategic business segment of Narada Power.
Narada Power has always been active responding our national policy, fulfilled the responsibility as manufacturer. Echoing the the Fourteenth Five-year Plan and Carbon Peaking and Carbon Neutrality Goals, we properly conduct the lithium battery recycling, actively implement the lithium electricity recycling in a scale, centralization and automation way, continuously build the circular economy industry platform, improve the industry layout, and realize the industry collaboration.
In recent years, supported by the resource recycling industry, Narada Power has focused on creating a closed loop of lithium and lead industries, forming a circular economic development mode from raw materials to products, system application, resource regeneration, in order to maximize the value of product in its whole life cycle.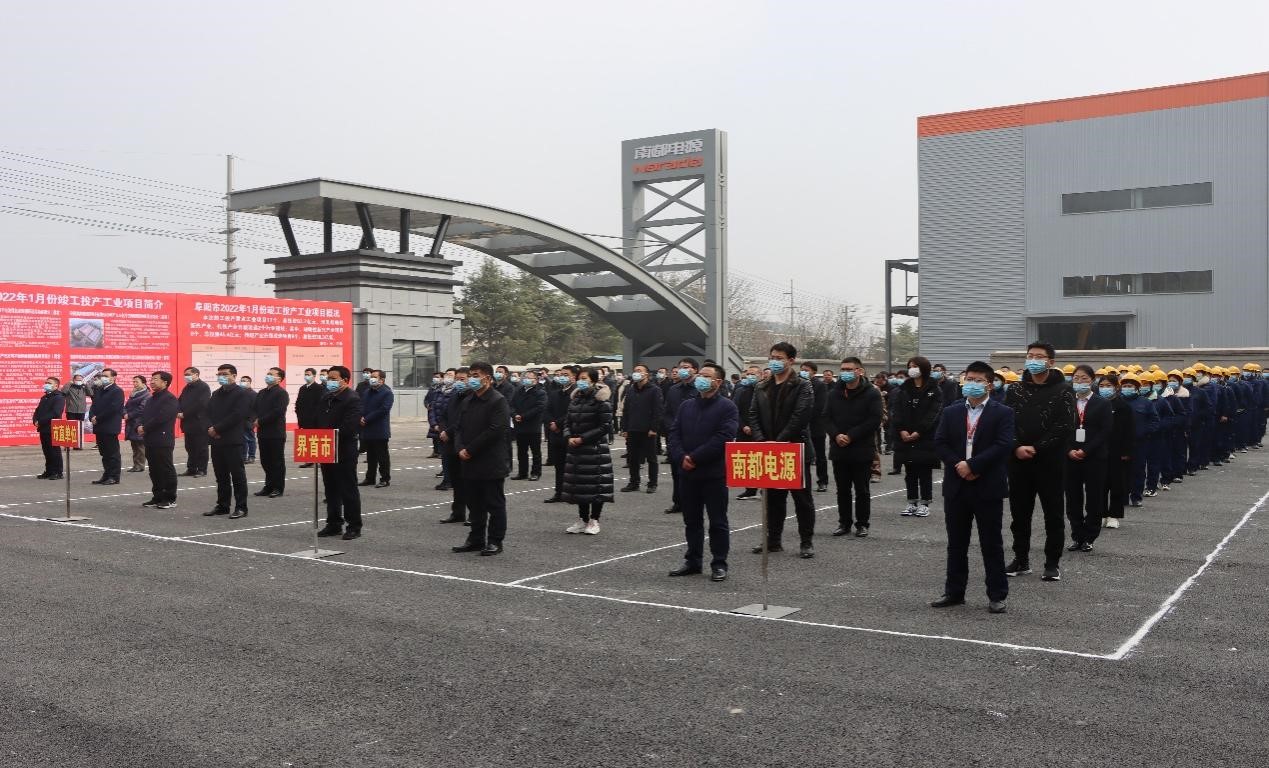 Narada Huabo lithium battery recycling project has 2 billion yuan, as the total investment, and is divided into two phases of construction. The current completion is the first phase of the project. Once all two phase completed, it is estimated that it will bring over 1300 job positions and will contribute the development of Fuyang and Jieshou city both in a economic and social way.
After the ceremony, leaders from Fuyang city visited the research and development center as well as the production lines of Narada Huabo.