The first co-creation event between Hellobike and Narada Power was held in Shanghai. Themed as"Building The Value, Sharing The Future", nearly 50 people from supply chain, finance, quality, production, technology and other departments of both companies participated to discuss development and seek the future together.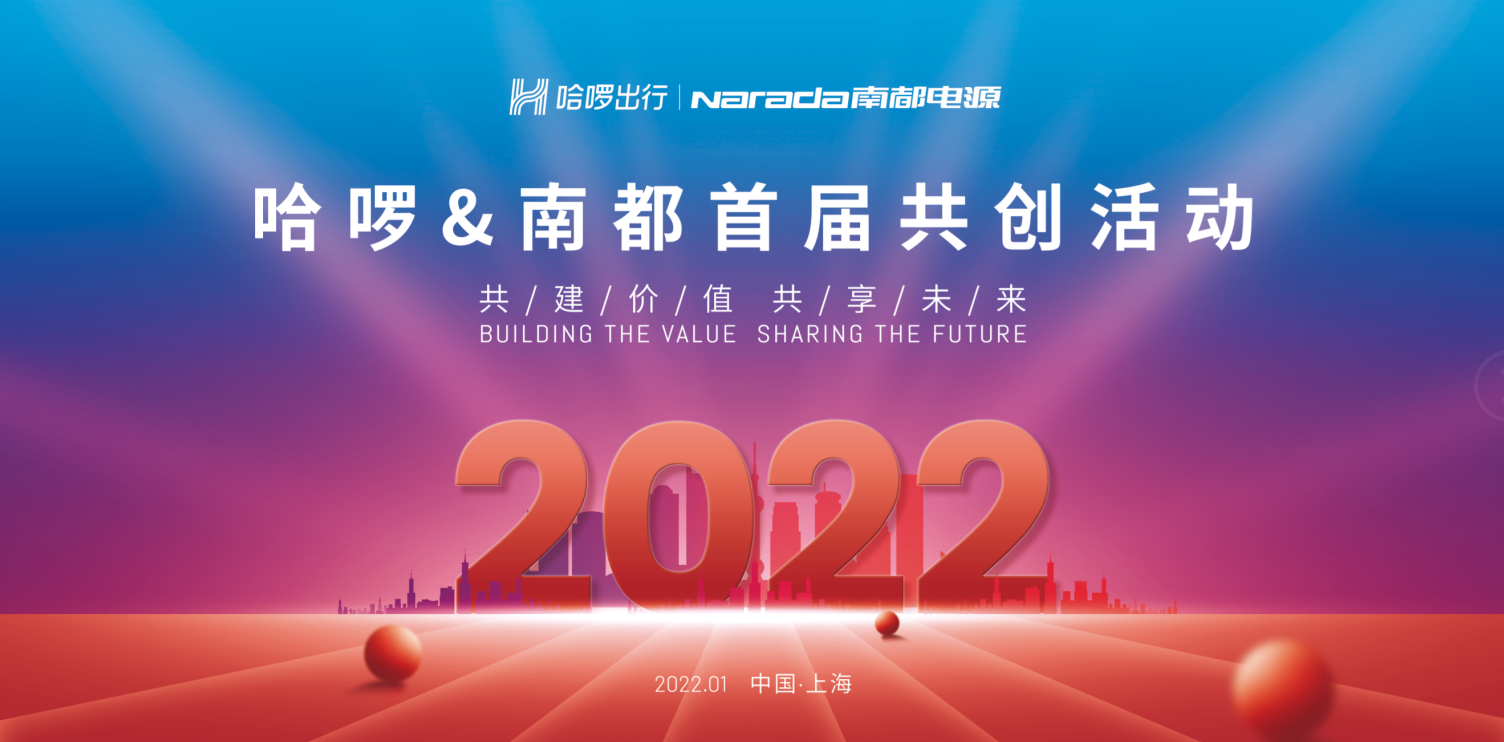 Both sides agreed to share resources in terms of upstream raw material control, key components R&D capability and product quality management, in order to achieve complementary advantages and win-win cooperation regarding the service, cost reduction and efficiency improvement.
Looking to the future, Hellobike also introduced Hello values in the transmission mechanism of the supplier ecosystem, and discussed cooperation opportunities beyond the existing battery business, such as in data center, lithium recycling, and industrial ecology, etc.
Mr. Chengliang, general manager of supply center from Hellobike, expressed that both companies could focus on the establishment of long-term, in-depth cooperation, to become a comprehensive strategic partner.
Mr. Liu Chenghao, vice president of Narada Power, voiced that through cooperation with Hellobike in 2021, we deeply feel Hellobike culture of "based on strivers, users centered, crisis awareness, team spirit, professional and enterprising, good faith integrity", which we need to learn. The create activities on both sides has great significance to the further cooperation.
"Different from the traditional lecture, the atmosphere of co-creation was relaxed and the discussion was intense and in-depth," a participant from Narada Power commented, "The event shares new ideas and models, and establishes the friendship, which would provide a good opportunity for further cooperation."
At the end of the event, Mr.Zhang Zhengde, general manager of Lithium for civil use department from Narada Power concluded, "Our two companies are not just doing an ordinary deal, but doing a great business together. We can learn a lot from each other and are looking forward to the second and third co-creation activities to be held again.
With the rising concepts of green travel, shared electric bikes has been rapidly popularized in third-tier and fourth-tier cities in China, becoming a highly accepted way of green travel in recent years.
By the end of October 2021, the total number of registered users on Hellobike reached 514 million, which has the most registered users in its shared bike industry. Narada Power has become one of the most important strategic partners of Hellobike.