Herbert K. Giess, Narada chief scientist, was awarded the Gaston Planté Medal, the prestigious award in international lead-acid battery industry, at 11th the LABAT annual conference.
In memory of Gaston Planté, the inventor of lead-acid battery, the Gaston Planté Medal will be awarded every three years to honour scientists and inventors for their outstanding contributions to the development of lead-acid batteries by the Bulgarian Academy of Sciences.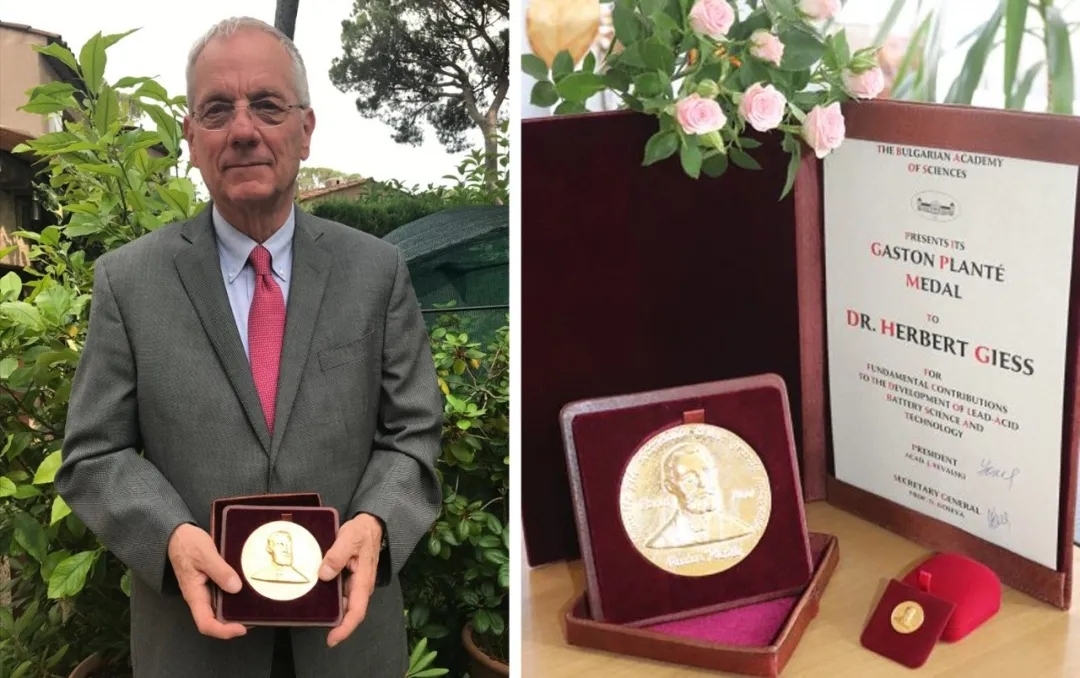 Mr. Giess has been long engaged in the fundamental research on international frontier chemical power supplied and applied research since 1969. He is the chairman of IEC / TC21 International Electrotechnical Standardization Agency, the constitutor of IEC 61427 Energy Storage International Standard and IEC 60896-21 / 22 International Standard for VRLA batteries. Also, he has served as executive chairman of the International Lead Acid Battery Conference many times and was presented the international battery industry outstanding contribution award -the IEC 1906 international standard best model award etc.
Mr. Giess has been the chief scientist for NARADA since 2014 and instruct the R&D of high temeperature battery, nuclear level backup power battery, energy storage battery,etc. Narada has successfully become a first non-US and non-Europe company to undertake ALABC project.
Meanwhile, Mr. Giess also led the company to participate the international standard formulation of IEC61427-2:2015 "Renewable energy storage uses batteries" and IEC 63193:2020 "Motive power lead acid battery for light vehicle use", which greatly improves Narada international reputation and influence.
As the 18th winner, Mr.Giess received comments from LABAT as "Herbert Giess has worked for more than 50 years for various global research centers and companies, and has made numerous contributions to the battery industry."