Narada was recently listed on BNEF's "Global Energy Storage Battery Suppliers" list for its safe, reliable and integrated energy storage solutions and its global market presence.
This means that Narada has a significant advantage in product and system delivery capacity in the field of energy storage. Up to now, Narada has an annual production capacity of 10GWh for lithium-ion batteries and 10GWh for system integration, with another 8GWh of lithium-ion batteries and 20GWh of energy storage system capacity under construction.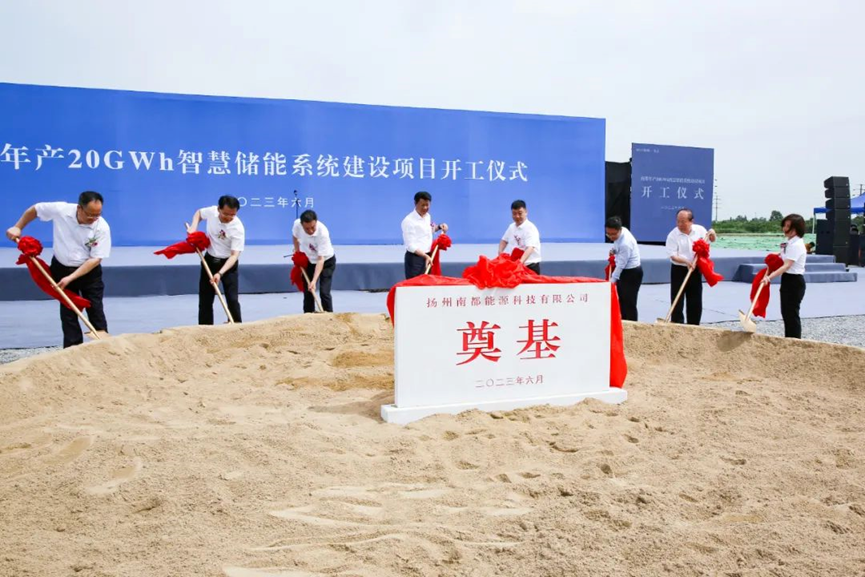 In order to meet the fast-growing energy storage market demand, Narada accelerated its production capacity building, and the construction project of 20GWh annual production capacity of intelligent energy storage system started in June.
This project is located in Yangzhou, and will build an intelligent manufacturing line for energy storage systems that covers processes such as battery module packaging - testing - palletizing - container manufacturing - system integration.
After the project is completed, Narada will form an annual production capacity of 20GWh intelligent energy storage system, and its products can be applied to new energy generation side, grid side and user side energy storage in all scenarios.
In September 2023, Narada set up a wholly-owned project company in Jiuquan, to invest in the building of the "4GWh annual production capacity of energy storage battery and integration project", which is scheduled to be completed and put into production in 2024.
After the completion of the project, it can further enhance the production scale of Narada's energy storage system, grasp the market development opportunities in the field of new power energy storage, and enhance Narada's market share and competitiveness in the northwestern region of China.
In addition, Narada follows the development trend of the energy storage industry and creates new energy storage systems with the concept of "safety first". With UL9540, UL9540A and other international certificates, Narada has accumulated more than 200 certificates for energy storage products. Moreover, Narada completed the development of a new generation of liquid-cooled energy storage system in the first half of 2023.
Since 2023, Narada has won and signed energy storage projects totaling approximately 6GWh.
Narada will continue to develop the energy storage market in key countries around the world, further strengthen the deployment of overseas service centers in Europe, North America, Japan and Korea, improve the integrated layout of global sales and services.