Recently, Top 200 enterprises in China light industry were released by China National Light Industry Council. Ranking in No.79, Narada Power also wins 32nd place in the Top 100 enterprises in China light industry science and technology list and 4th place in China light industry new energy battery industry, which is 11th consecutive years of winning, since Top 100 enterprises in China light industry list initiated in 2011.
As one of the leading enterprises in the light industry, Narada Power has achieved a number of energy storage technology breakthroughs in recent years, which leads and promotes the development of energy storage industry. By the end of 2021, we have applied 245 patents, including 129 invention patents, and presided over or participated in the formulation of more than 40 domestic and foreign standards, including a number of international standards and national standards.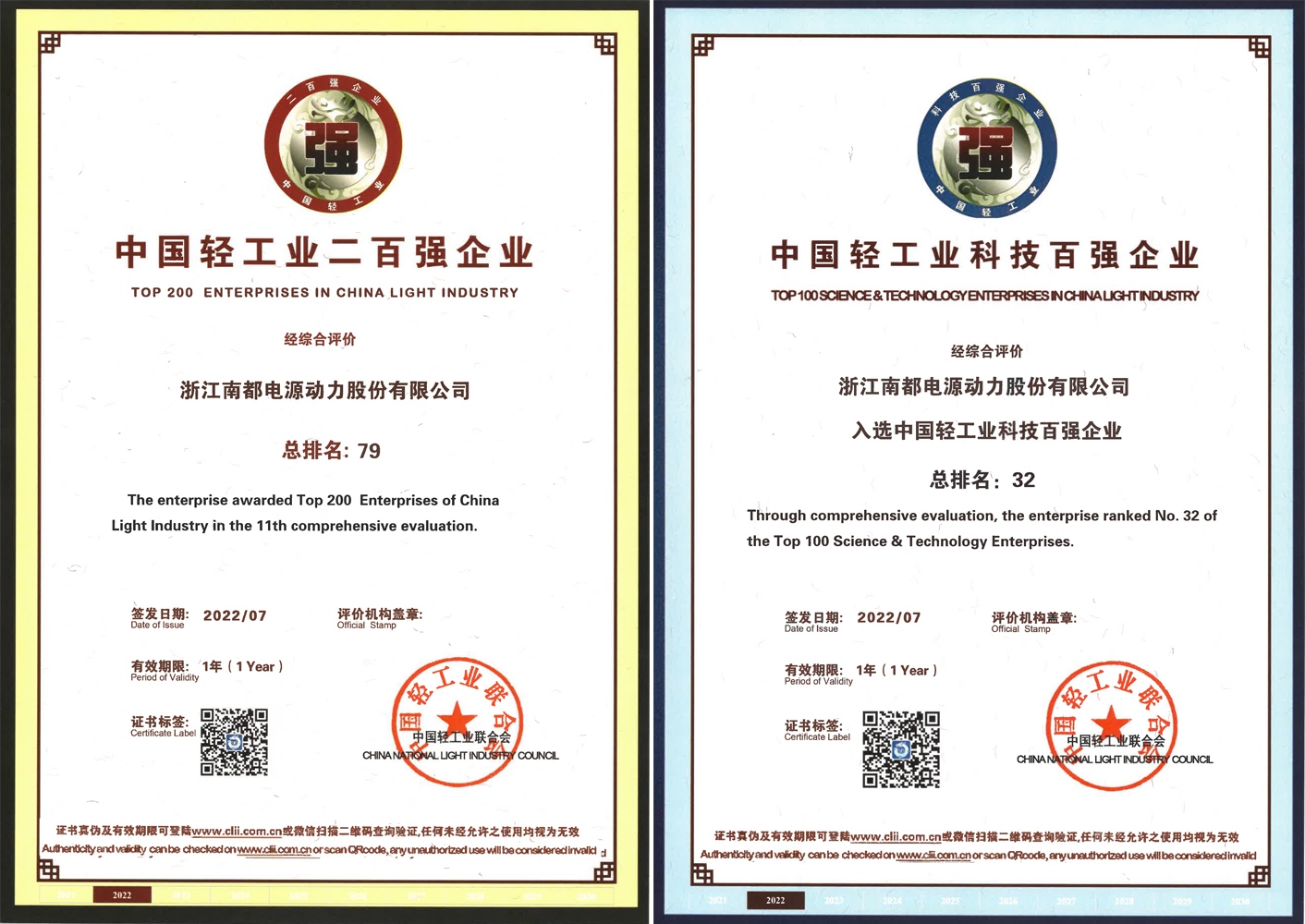 In 2021, our third generation of energy storage lithium battery solutions has gained both KC and KBIA certifications and has successfully entered into the South Korean energy storage market. Meantime, our energy storage lithium battery products also have obtained UL9540A V4, IEC61508 and other strict certifications. At present, we have passed more than 140 global leading standards of energy storage safety certifications including UL, IEC, GB, KC, etc, which presents our technological accumulation and powerful strength in energy storage business.
Top 100 enterprises in China light industry list is an authoritative list to evaluate the competitiveness of light industry enterprises. The list mainly gives a comprehensive evaluation of six indicators such as operating revenue, R&D investment and operating revenue growth, which is an important standard to measure the development vitality of China's light industrial enterprises.
Narada Power ranks on above three lists in one time, which may fully reflects the recognition of the industry.