Recently, the results of "2021 Zhejiang CSR Bench-Marking Enterprise " held by Zhejiang Corporate Social Responsibility Promotion Association were officially announced. Narada Power was awarded the "2021 Zhejiang CSR Bench-Marking Enterprise" for two consecutive years.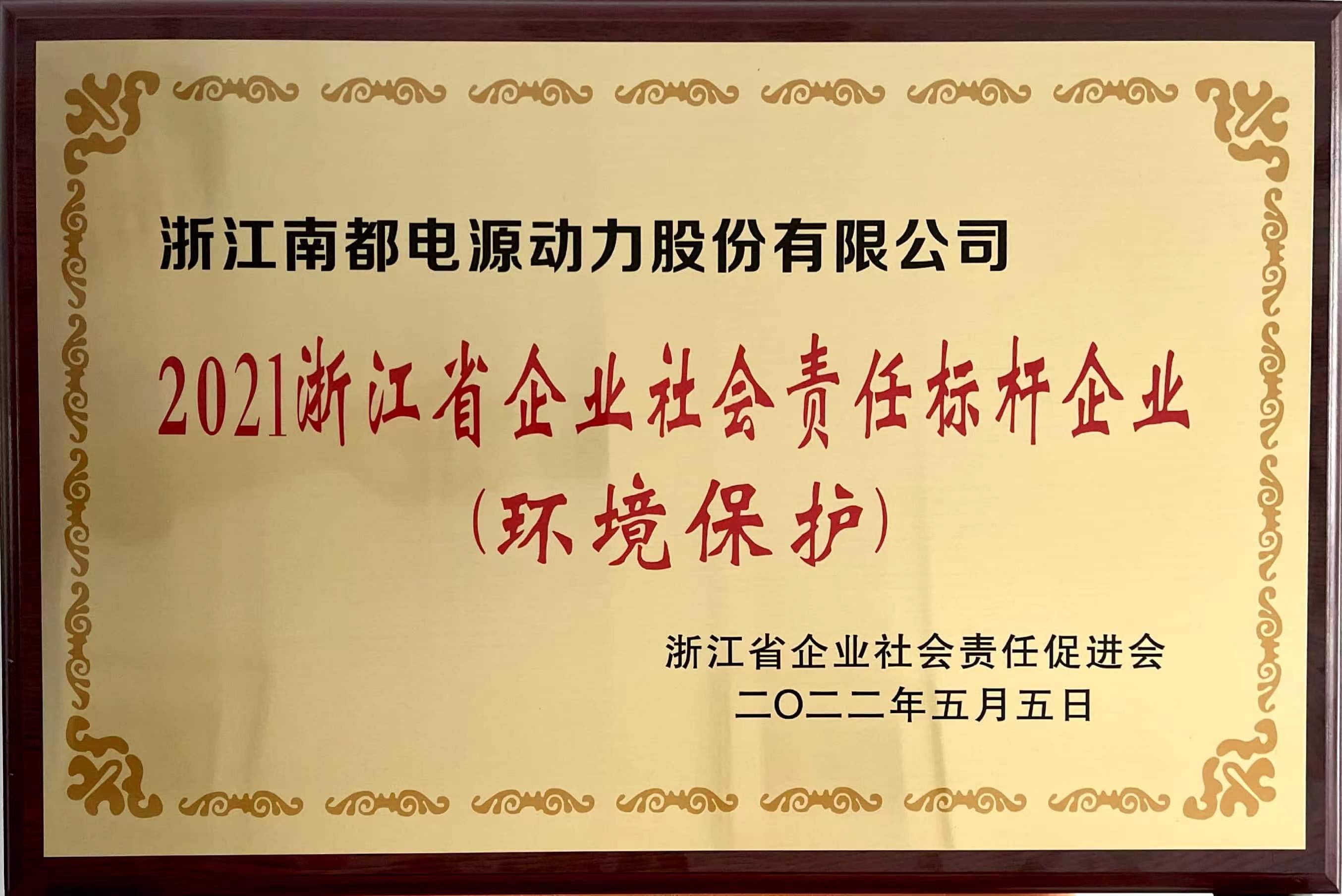 Narada Power has been actively practicing corporate social responsibility by implementing ISO9001, ISO14001, ISO45001, SA8000, QC080000, RBA and other systems and has established a well-rounded social responsibility management system. Covering operational responsibility, product responsibility, environmental responsibility, human rights and labor, social welfare, supply chain responsibility, business ethics and other fields, Narada Power strives to achieve sustainable development in economic, environmental and social aspects.
Upholding the concept of green development into the whole process of product life cycle, Narada Power has realized environmental friendly and carbon reduction development in the whole process from product design, manufacturing, application to recycling. Meantime, through the integrated development of upstream and downstream industrial chains, Narada Power creates two closed loops of lithium battery and lead battery and minimizes the mining and consumption of natural resources to the largest extent.
In the future, Narada Power will work with customers, suppliers and other relevant parties to realize the vision of "promoting the smart energy revolution and creating a green and beautiful life" under the new background of carbon neutrality and carbon peaking.