Recently, after preliminary preparation and commissioning, the lithium energy storage systems of Narada have all been delivered to Switzerland.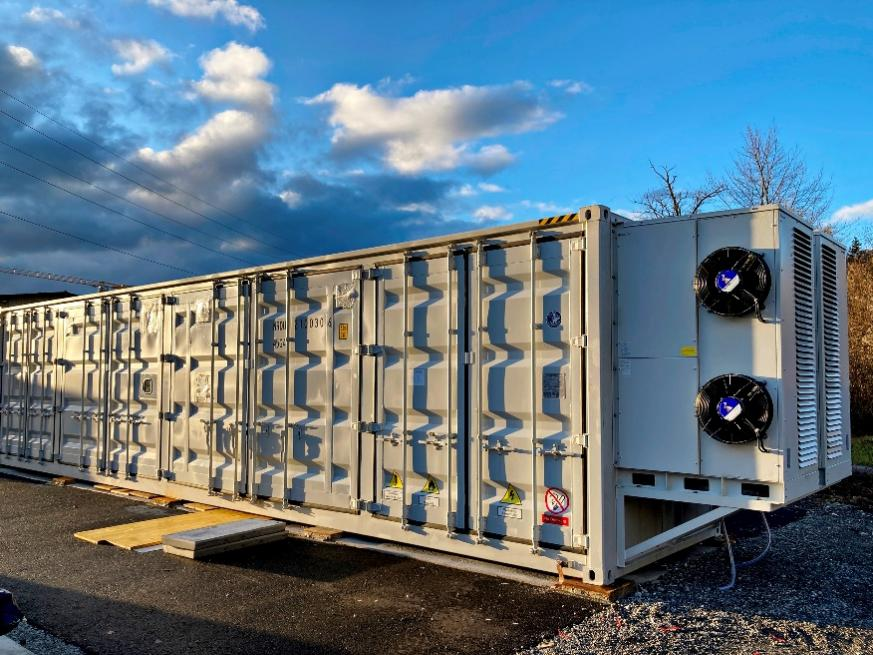 The project consists of two 40 feet containers and adopts Narada's third-generation non-walk-in LFP integration technology with a construction scale of 7.37MWh. It is the first Chinese energy storage system integrated into the Swiss National Grid, which is mainly for frequency regulation on the local grid side.
Europe is a leader in addressing global climate change, taking the lead in proposing the 2050 carbon neutrality goal. With the gradual withdrawal of coal burning, renewable energy has become the main force in power generation. According to EU statistics, the Swiss energy storage market is developing relatively rapidly, with an installed capacity of 19MW as of 2020.
During the construction of the project, Narada sent the technical service team from our European Energy Storage Service Center to the project construction site to provide professional installation guidance. The service content covers all stages of the entire life cycle of the energy storage project, which has been highly recognized by our customer.
In February 2020, Narada officially established the European Energy Storage Service Center in Germany. Since its establishment, the center has provided European customers with customized territorial services, and further improved the service strength of Narada's energy storage business.
For a long time, Narada has been focusing on providing a series of highly integrated lithium battery energy storage solutions. Narada has deployed energy storage projects of more than 100 MWh in Europe, North America, Asia-Pacific and other places, and its business scope has spread to more than 40 countries around the world.