On June 20, Anhui Provincial Party Committee Deputy Secretary and Governor Mr. Li Guoying visited Narada Anhui Group. Deputy Secretary of Fuyang Municipal Committee and Mayor Mr. Sun Zhengdong, Chairman of Narada Mr. Wang Haiguang and President Mr. Zhu Baoyi accompanied the investigation.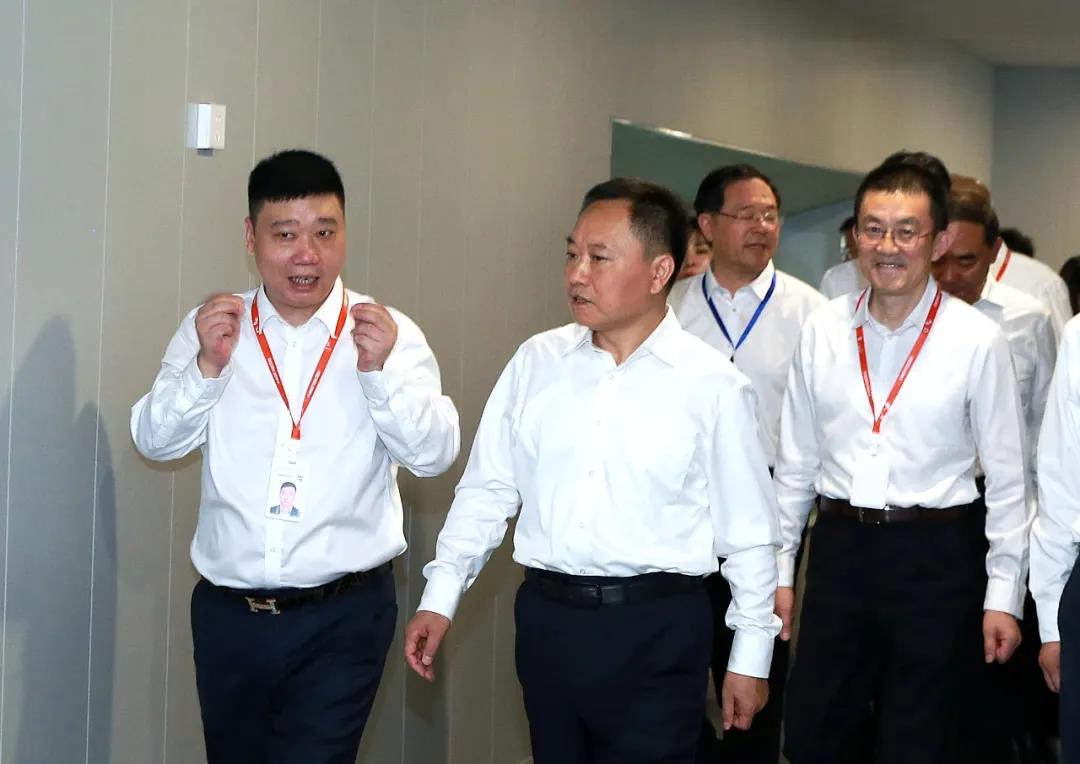 In the exhibition hall, Mr. Li Guoying was interested in Narada's business layout, technical capabilities, and various products and system solutions that represent the cutting-edge level of the industry. He affirmed Narada's series of major scientific and technological achievements, especially the world's leading smart energy storage solutions and resource regeneration technology.
Mr. Li Guoying pointed out that Narada should play a leading role to formulate the standard of energy storage and resource regeneration to lead the industry development, deepen the implementation of intelligent manufacturing, green manufacturing and innovative manufacturing, and create new economic growth point.
They visited the production line of Huabo Technology's green recycling and the comprehensive recycling demonstration project, and checked the production and operation of Narada. During the visit, Mr. Li Guoying appreciated Huabo Technology's advanced processing technology and highly automated production line.
Mr. Li Guoying affirmed Narada's business layout and future development plan. He said that "Lithium Battery Recycling and Echelon Use" and "Lead Electricity Recycling and Resource Regeneration" of Narada's two major industries closed-loop development, are forward-looking and strategic visionart plans.