Narada Power won three awards including the "Most Influential Enterprise Award" at the 9th Global Solar+Energy Conference in Shanghai, which fully demonstrating the company's technical strength and brand influence in the energy storage industry.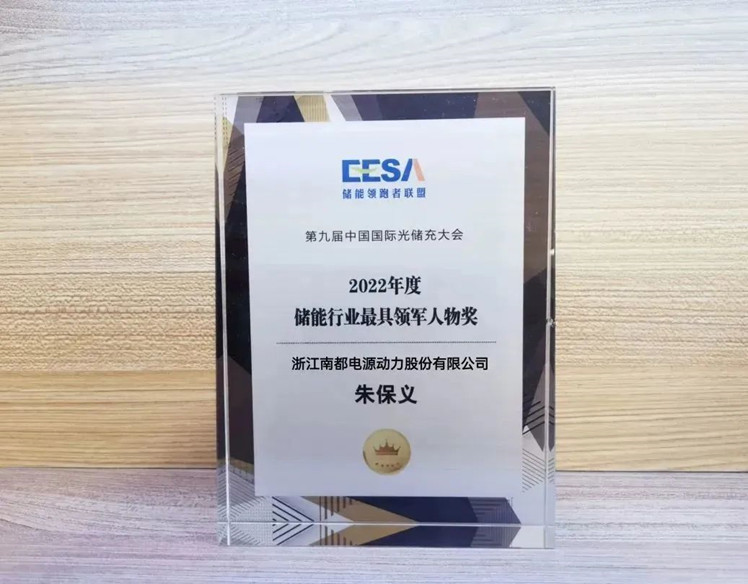 Devoted to the energy storage business and the reform of the power system, Mr. Zhu Baoyi, chairman and president of Narada Power won the " Industrial Leading Figure of 2022 Energy Storage Industry Award". Attaching great importance to R&D of energy storage technology and leading to form a closed-loop energy storage industry, we have gained remarkable achievements in the global energy market.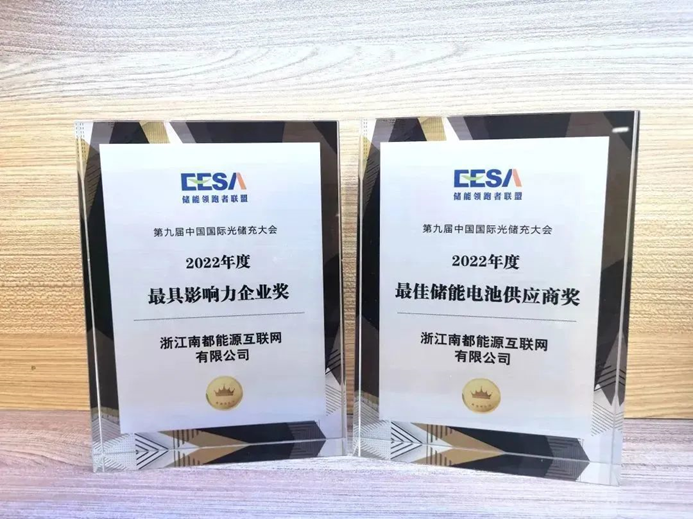 Narada Energy won the "2022 Most Influential Enterprise Award" and "2022 Best Energy Storage Battery Supplier Award" for our advanced energy storage integration technology strength and comprehensive energy storage product solutions covering all scenarios of energy storage applications.
Narada Energy, as a leader of battery energy storage system technology, is committed to providing safe and reliable energy storage system products and services for global users.
At the meeting, Mr.Dai Yi, deputy director of Narada Energy Operation Management Center, delivered a keynote speech on "Challenges and Opportunities for Large-Scale Energy Storage Applications".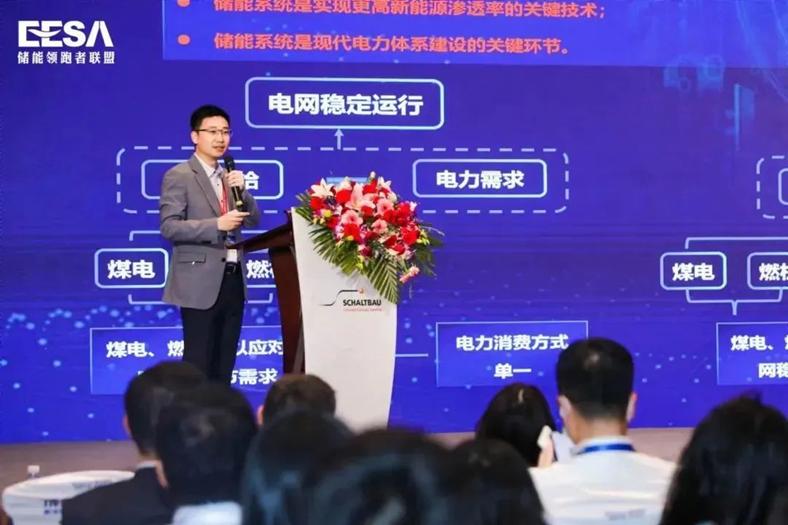 He said: "Narada Power has 28 years of experience in energy storage system integration, and our sales in 2021 would exceed 15 billion yuan. The cumulative shipment of energy storage products would exceed 40GWh, and the cumulative installed capacity of new energy storage would exceed 3GWh."
He also introduced our new-generation Center L liquid-cooled energy storage system. The overall capacity of the system has increased by 60%. Our standard 20FT non-walk-in integrated design makes the cabinet more compact and saves 35 % space.
In the future, Narada Power will continue to enhance technological innovation, and will be committed to providing global users with safe and efficient solutions for carbon neutrality.